The next chapter of The Conjuring Universe, "The Nun 2" is hitting digital platforms less than a month after the sequel made its theatrical debut.
It will be available on digital on October 3 and 4K UHD, Blu-ray, and DVD on November 14. The release will also include bonus features including two featurettes titled "Demons in Paradise," and "Handcrafte Nightmares."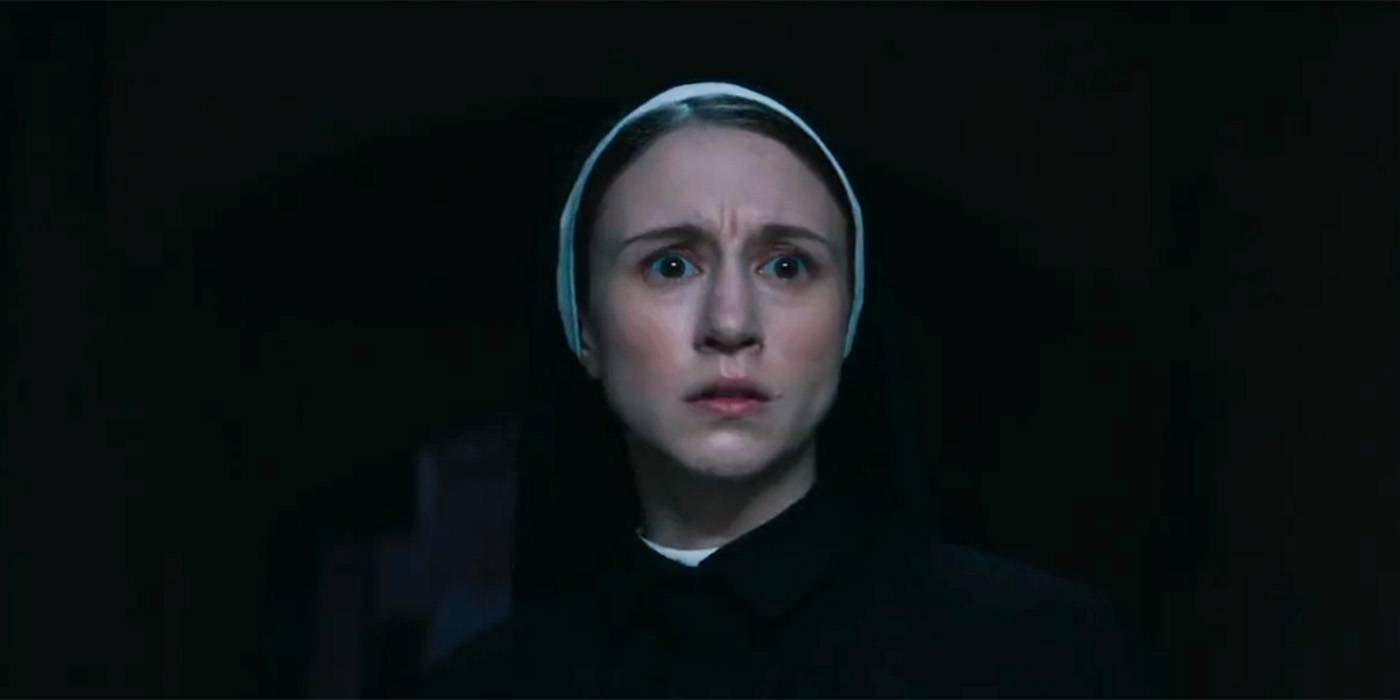 The newest installment to the blockbuster franchise is a follow-up to the 2018 movie "The Nun" and is set four years after its events.
The 2018 movie was set in 1952 and is the oldest movie in the franchise. It followed a priest and a novice arriving in Romania to investigate the death of a young nun. However, things take an ugly turn when they encounter Valak. The character was first introduced in 2016's movie "The Conjuring 2".
His exorcism was showcased in the video at Ed and Lorraine Warren's seminars twenty years later, and when Lorraine had horrific visions of Ed's death.
"The Nun 2" sees the return of Taissa Farmiga as Sister Irene, Bonnie Aarons as the Nun, and Jonas Bloquet as Frenchie. The cast also includes Anna Popplewell as Kate and Katelyn Rose Downey as Sophie. Storm Reid also stars in an undisclosed role.
The sequel begins in 1956 after a priest is viciously murdered in France and sees Sister Irene (Farmiga) once again coming face to face with the demonic Valak.
The $2 billion franchise began in 2013, with the original "The Conjuring" movie, starring Patrick Wilson and Taissa Farmiga's older sister, Vera Farmiga. The original movie was inspired by paranormal investigators Ed and Lorraine Warren's nonfiction book, "The Amityville Horror."
"The Conjuring's" first spinoff "Annabelle" premiered in 2014. Soon after, "The Conjuring 2" was released in 2016, "Annabelle: Creation" in 2017, and then the second spinoff, "The Nun" in 2018. Since "The Nun," the "Conjuring" universe has released "The Curse of La Llorona," "Annabelle Comes Home" and "The Conjuring: The Devil Made Me Do It."
Michael Chaves directed the pic from a script by Akela Cooper, Ian Goldberg, and Richard Naing from a story by Cooper.
James Wan and Peter Safran return as co-producers, with Judson Scott serving as a producer.