Egyptian superstar Mohamed Hamaki will perform live at MDLBEAST's Aravia music festival in Qatar, on November 24.
He is set to present several of his popular and latest songs.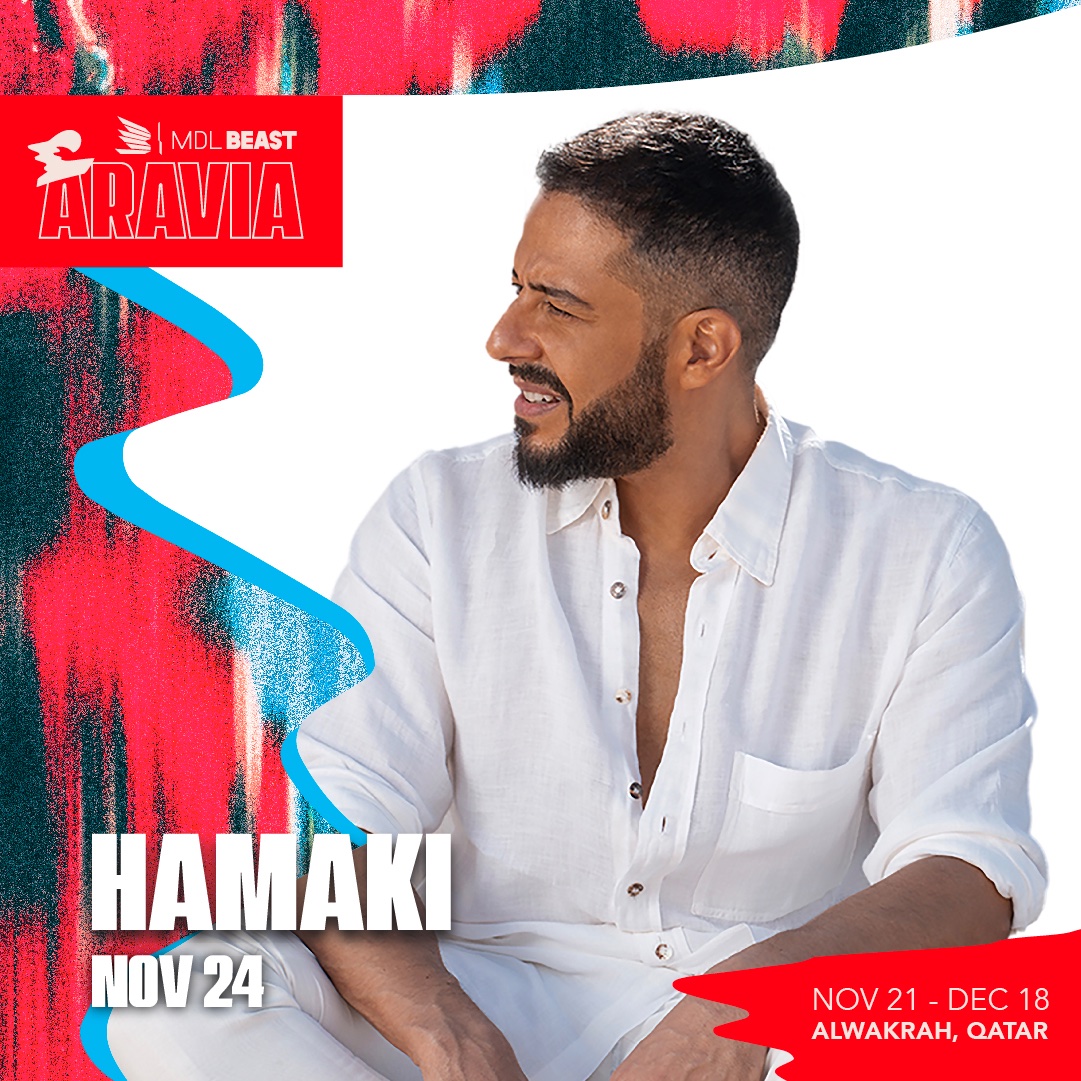 The festival is taking place during the Qatar World Cup in Al Wakrah, a city north of Doha.
It will feature a line-up of 45 artists performing daily from November 21 to December 18.
Other acts include megastar Amr Diab, Dutch DJ Hardwell, and rapper Tyga.
Organized by MDL Beast, the Saudi Arabia company behind the mega music festival Sandstorm, Aravia marks its first event outside of the kingdom.
Performances will take place at the main Rihla stage at the end of each match.
Hamaki, born on November 4, 1975, is one of Egypt's and the Middle East's most talented male singers.
He released his first single in 1997 and his first album "Khalina Neesh" (Let's live) in 2003.
Hamaki's music career consisted of more than a dozen songs and 9 albums.
The acclaimed singer won many awards including the "Best Arabia Act" award at the MTV Europe Music Awards in 2010, and the "best singer" award in 2008 at MTV music awards.