Egyptian superstar, Angham will perform live at the Kuwait arena, in Al Zahra, Kuwait, on Friday, June 24.
She is set to present several of her popular and latest songs.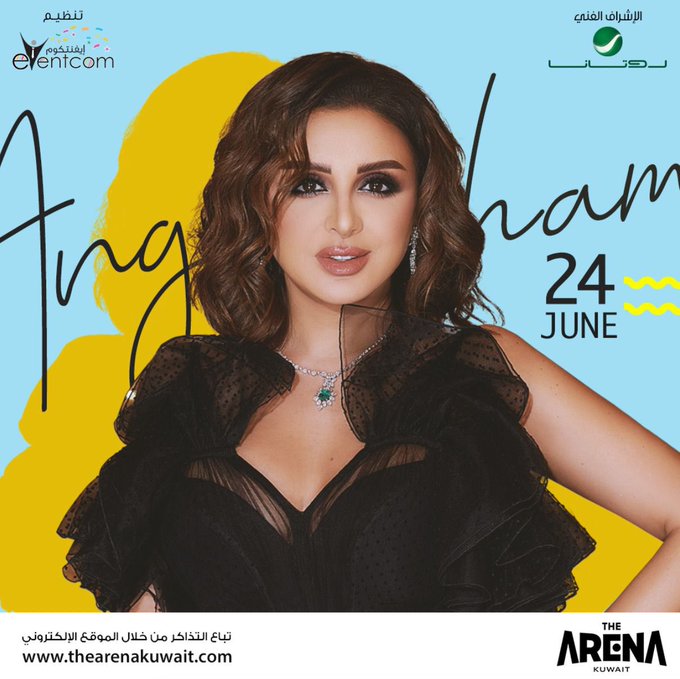 Moreover, Angham is slated to perform live at the Al Manara arena on Friday, July 1.
The events will be one of the acclaimed singer's first performances to present after her recent health crisis.
On May 15, Angham had delicate shoulder surgery after she was hospitalized following severe pain that worsened after years of multiple injuries and major problems in the shoulder tendons.
She had also undergone wrist surgery due to huge problems in the tendons of the hand.
[caption id="attachment_190483" align="alignnone" width="1024"]
Angham[/caption]
The superstar, born on January 19, 1972, is an Egyptian singer, record producer, and actress.
She is considered one of the best female singers in Egypt and the Arab world. Angham sang as a child, heralding the birth of a new musical generation.
The acclaimed singer made her debut in 1987 under the guidance of her father, prominent Egyptian musician Mohamed Aly Suleiman in the late 1980s, before embarking on her independent path.
She performed in public during Cairo's Radio syndicate ceremony for the first time, as they were looking for new voices to artistically adopt them.
The singer's fame in the music scene has led her to experiment with other forms of media, such as film-making.
The star had made her acting debut in the 2013 TV series "Fe Ghamdet Ein" co-starring actress Dalia El Behery.