A live footage circulated on social media outlets showed two Kuwaiti teenagers were physically assaulting an Egyptian salesman at a toy shop in Fahaheel coastal district, in Al Ahmadi Governorate in Kuwait.
The video, which was filmed by the attackers, showed two Kuwaiti citizens entering a toy store , chatting for a short time with an Egyptian citizen working at the store and started to beat him aggressively.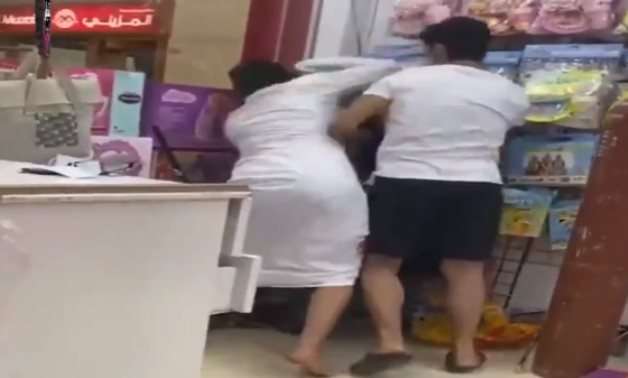 The video, which created a wide-scale anger among social media users, showed that the Kuwaiti assaulters were keen to document the incident by filming it, confirming their intention to attack the Egyptian worker.
A legal action against the two Kuwaiti citizens has not yet reported.
فيديو متداول : مراهقون يوثقون بالفيديو مشاجرتهم مع وافد يعمل باحد محلات الالعاب في الفحيحيل .#عوازم_الاولي #تشاوريه_شمر#الدايره_الرابعه pic.twitter.com/TBprgAjD3m

— تفتيش الكويت 🇰🇼 (@TfTeeeSH) September 5, 2020
Notably, the Egyptian laborers in Kuwait occupied the second rank in the number of foreign workers with 10,000 workers, constituting 20.8 percent of the total expatriate labor force.
Egypt comes after India, whose nationals form 917,000 Indian workers, according to a report by Al Shall, Financial and Economic Consulting company in April 2020.