Paramount Pictures' movie "Top Gun: Maverick" crossed the $1bn mark at the global box office, making it the most successful film of 2022 and the most successful of Tom Cruise's career.
The sequel to 1986's "Top Gun" is takings now total of $1.006bn after 31 days on release, overtaking 2022's previous highest earner Doctor Strange in the Multiverse of Madness, which now stands on $947m.
The patriotic blockbuster's biggest territory is the US, where it has earned $522m, followed by the UK ($70m) and Japan ($41m).
"Top Gun: Maverick" is the first movie in Cruise's more than 40-year career to reach the billion-dollar milestone — and it's also the second-highest-grossing movie in Paramount's long history behind only 1997's "Titanic."
It has also overtaken Cruise's highest-grossing movie at the global box office surpassing the 2018 thriller "Mission: Impossible – Fallout", which managed $792m.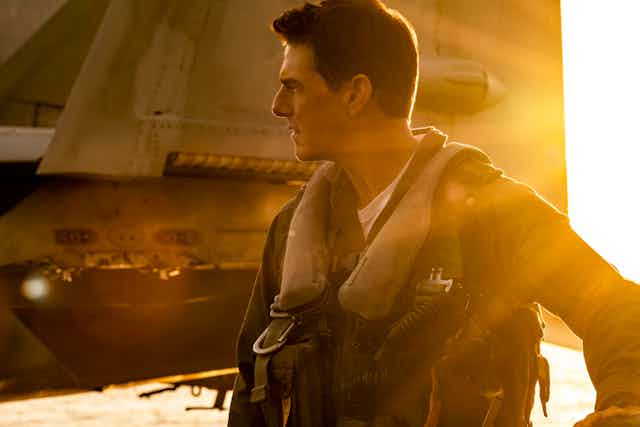 "Top Gun: Maverick" hit theaters on May 27 and saw Cruise and Val Kilmer reprising their roles from the original movie.
It also starred Miles Teller, Jennifer Connelly, Jon Hamm, Glen Powell, Lewis Pullman, and Ed Harris.
Joseph Kosinski directed from a screenplay by Ehren Kruger, Eric Warren Singer, and Christopher McQuarrie as well as a story by Peter Craig and Justin Marks.
The $170 million-budgeted movie picks up 30 years after the events of the original "Top Gun" and features Pete "Maverick" Mitchell (played by Cruise) now working at the prestigious United States Navy Strike Fighter Tactics Instructor program that he attended in the original.
He is forced to navigate the increasingly complex world of drone warfare as he mentors a new generation of Navy pilots.