Indian international star Salman Khan is set to present a show at the Riyadh season, in Saudi Arabia, on Friday, December 10.
The first edition of Riyadh season kicked off in 2019 and is one of the Saudi Seasons's launched to transform the country into one of the world's most important tourist and entertainment destinations that supports Saudi Vision 2030.
This edition is scheduled to run from October 20 to March 2022 under the slogan #Imagine_More.
Riyadh Season will feature about 7,500 activity days, running concurrently, including more than 100 interactive experiences, 350 theater shows, 10 international exhibitions, more than 24 plays, and 76 concerts.
The activities will be held in 14 regions, covering an area of 5.4 million square meters.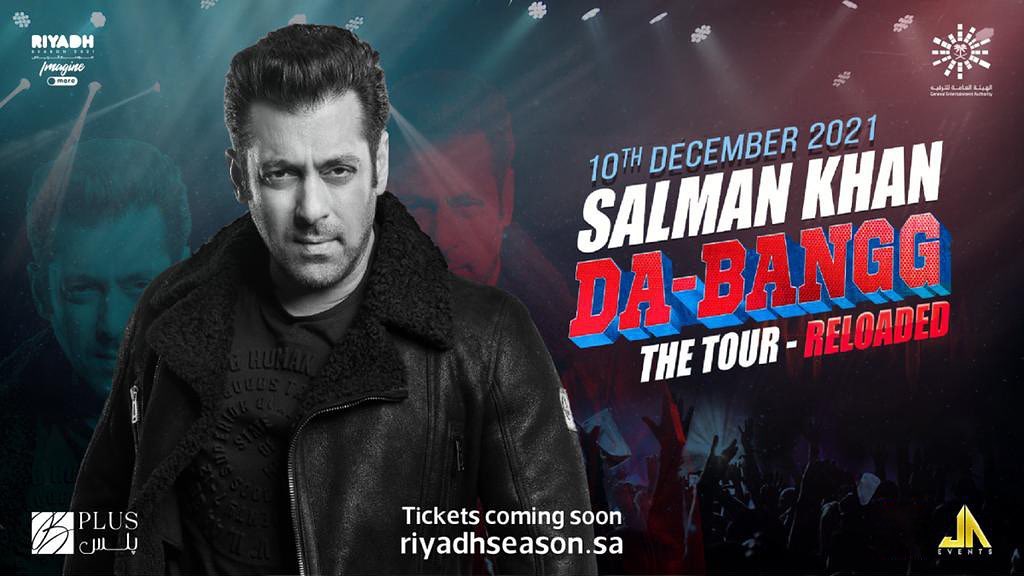 Khan will next appear in the movie "Antim: The Final Truth" is set to debut on November 26.
The movie is an adaptation of the Marathi film Mulshi Pattern and was directed by Mahesh Manjrekar, produced by Salman Khan Films, and distributed by Zee Studios.
Aayush Sharma and Mahima Makwana are also featured in the movie.
The plot is centered around the face-off between a Sikh police officer (Khan) and a gangster (Sharma), and like the original, it explores the hard conditions faced by farmers that push some of them towards crime.