Paul Walker's daughter Meadow announced Saturday that she got married to her fiancé, actor Louis Thornton-Allan. The couple married in the Dominican Republic.
Meadow also shared on Instagram video and photos from the wedding ceremony, which included a photo of Vin Diesel, walking his longtime friend's daughter down the aisle.
In 2001, Diesel and Walker collaborated on the first installment of the "Fast & Furious" playing race rivals in the movies, who soon became close friends both in the movies and in real life.
In June, he stated that his friendship with the late actor is what he treasures the most from his time working on the franchise.
In August, Meadow announced that she got engaged in an Instagram post, which featured her showing off her diamond ring while relaxing amid a daytime swimming session.
The pair confirmed they were dating last month with Louis taking to Instagram to share a cozy photo with Meadow, who he described as his best friend.
In the loved-up photo, the couple was seen gazing into each others' eyes while sitting outside.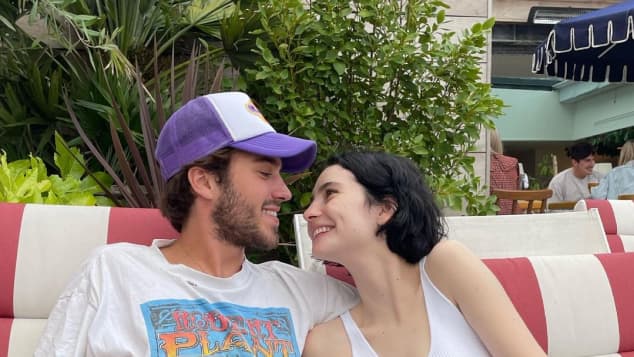 Meadow was 15 when her father was tragically killed in a car crash on November 30, 2013. She established a nonprofit in her father's memory called "The Paul Walker Foundation", which is aimed at marine science.
She made her runway debut walking in the Givenchy fall 2021 show during the Paris Fashion Week show on March 7.