Emirati superstar Hussain Al Jassmi will perform live at the Khorfakkan Amphitheatre in Sharjah, United Arab Emirates (UAE), on Saturday, December 31.
He is set to present several of his popular and latest songs.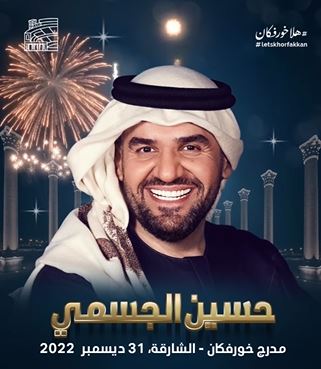 Al Jassmi, born in Khorfakkan on August 25, 1979, is one of the most active and successful singers in the Arab World.
He released his first single "Bawadaak", followed by "Wallah Mayiswa", and "Bassbour Al Fourgakom".
In 2008, the Emirati singer received the Murex d'Or award, under the category of "Best Arabic Male Singer."
He had performed at multiple events and concerts in Egypt, UAE, KSA, Kuwait, and elsewhere in the Middle East.
In 2018, Al Jassmi performed at the Vatican's annual Christmas concert, becoming the first Arab to do so.