The official trailer for "Prey", which is set in the "Predator" universe — with an Indigenous woman as its lead — has been unveiled.
The sci-fi action movie is the fifth installment of the Predator franchise and its first prequel.
The "Predator" franchise began in 1987 with Arnold Schwarzenegger toplining the original movie. The movie spawned five more titles, most recently 2018's "The Predator" directed by Shane Black.
The previous movies have been set in the modern era, with PTSD-stricken soldiers facing off against the alien species in jungles, Los Angeles, and the fictional country of Val Verde.
However, the prequel is set in the world of the Comanche Nation 300 years ago and follows Naru, the skilled warrior who fiercely protects her tribe against a highly evolved alien predator.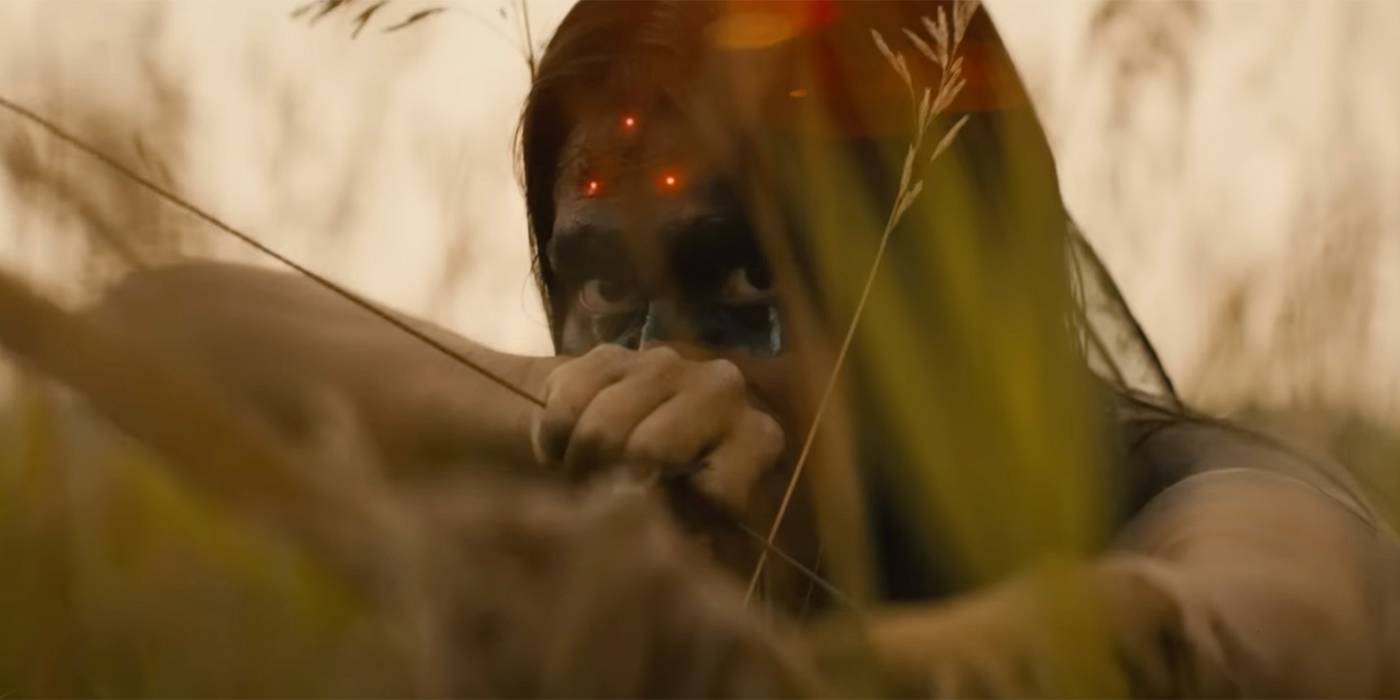 The "Indigenous" actress Amber Midthunder plays Naru, a woman who desires to prove her worth as a warrior, and gets her chance when she comes face to face with the most dangerous hunter of all, the other-worldly predator.
The movie stars a number of Native and First Nation actors including Dakota Beavers, Stormee Kipp, Stefany Mathias, Michelle Thrush, and Julian Black Antelope.
"Prey" also features Dane DiLiegro as the terrifying Predator.
The trailer focuses on Naru (Midthunder), a young woman with aspirations to become a Comanche warrior, though her tribe apparently does not think she is a good enough hunter. Prompted by what she believes to be a sign in the sky, she sets out to hunt down a bear, but she comes face-to-face with a top predator.
The footage also focused on Naru's journey and her drive to protect her people from this violent threat.
It is directed by Dan Trachtenberg and produced by Jhane Myers. The movie is one of a slate of titles from 20th Century Studios.
"Prey" premieres on Hulu on August 5.