Netflix dropped Wednesday action-packed trailer for the fifth and final season of its most popular non-English language original series "La Casa de Papel" (Money Heist).
The final season of the hit series is divided into two parts. The first volume premiered on September 3, while the second is set to debut on December 3, with each part consisting of five episodes.
The end of "Vol .1" saw the death of a beloved character, Tokyo (Úrsula Corberó), after a heavily charged standoff with the police.
She died in a blaze of glory, literally, setting off bombs that she has attached to the front of her shirt to give the heist team time to escape.
Tokyo had also taken down Gandía (José Manuel Poga) who was the main protagonist for the last few seasons and also worked as the bank's main bodyguard.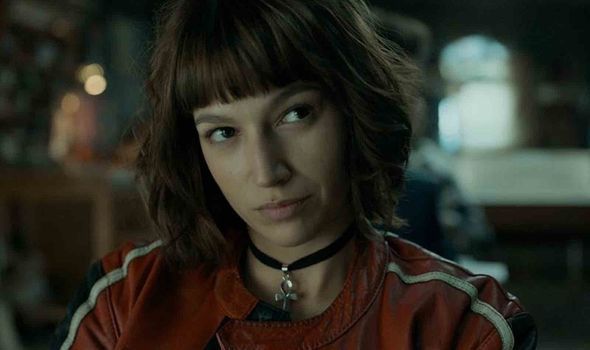 The finale left many fans wondering over the fate of the gang will be and how the finale will play out now following the death of one of the main characters.
The giant streaming shared some glimpses of what to expect for the season finale.
The footage featured a distraught Professor (Álvaro Morte) calmly walking up to a swarm of special forces with guns drawn.
It also featured the heist team absorbing the shocking death of Tokyo, which was followed by the Professor, slamming on the gas of his iconic Seat Ibiza and speeding off into the unknown.
Netflix had also released several photos from "Money Heist" on social media.
How do you think La Casa de Papel / Money Heist will end? pic.twitter.com/t6P9NBRwxC

— Netflix (@netflix) November 3, 2021
"Money Heist" season five features an astonishing cast of Spanish stars returning for the series including Úrsula Coberó, Álvaro Morte, Itziar Ituño, Pedro Alonso, Miguel Herrán, Jaime Lorente, Esther Acebo, Enrique Arce, Darko Peric, Hovik Keuchkerian, Luka Peros, Belén Cuesta, Fernando Cayo, Rodrigo de la Serna, Najwa Nimri, and José Manuel Poga.
The series will also feature Miguel Ángel Silvestre and Spanish Academy Award-nominee Patrick Criado.
"Money Heist" is created by Álex Pina and traces two long-prepared heists led by the Professor (Morte), one on the Royal Mint of Spain, and one on the Bank of Spain.