Egyptian superstar Mohamed Hamaki will perform live at the Mohamed Abdo Theatre, in Riyadh, Saudi Arabia, on Friday, January 6.
He is set to present several of his popular and latest songs.
The evening will also feature a performance by American rapper DaBaby.
The concerts are held as a part of the Riyadh Season 2022.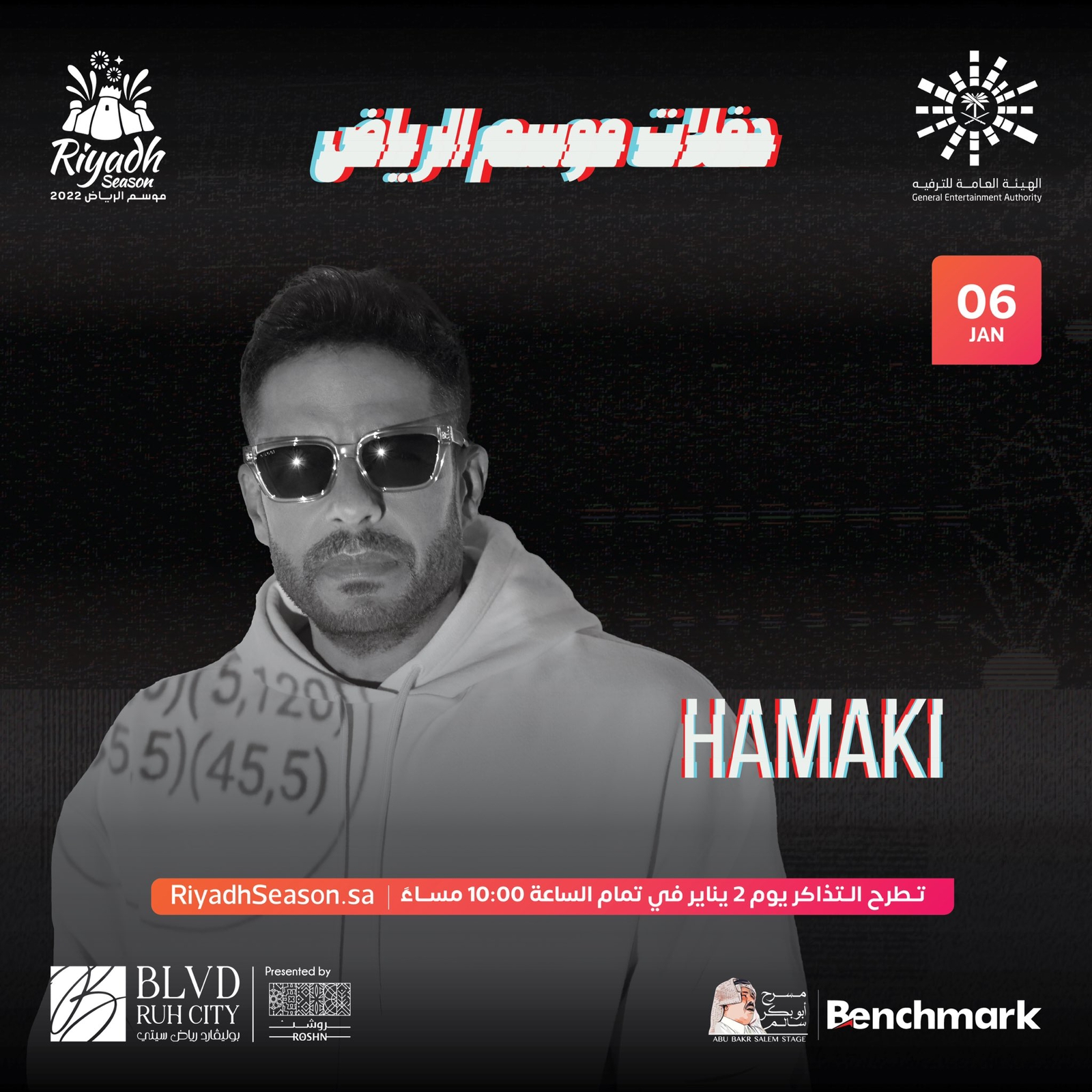 Hamaki, born on November 4, 1975, is one of Egypt's and the Middle East's most talented male singers.
He released his first single in 1997 and his first album "Khalina Neesh" (Let's live) in 2003.
Hamaki's music career consisted of more than a dozen songs and 9 albums.
The acclaimed singer won many awards including the "Best Arabia Act" award at the MTV Europe Music Awards in 2010, and the "best singer" award in 2008 at MTV music awards.