Egyptian superstar, Mohamed Hamaki will perform live in Saudi Arabia, on Wednesday, May 25.
He is set to present several of his popular and latest songs.
The concert is held as a part of the Jeddah Season.
Hamaki is also slated to perform live in Kuwait on Friday, May 27.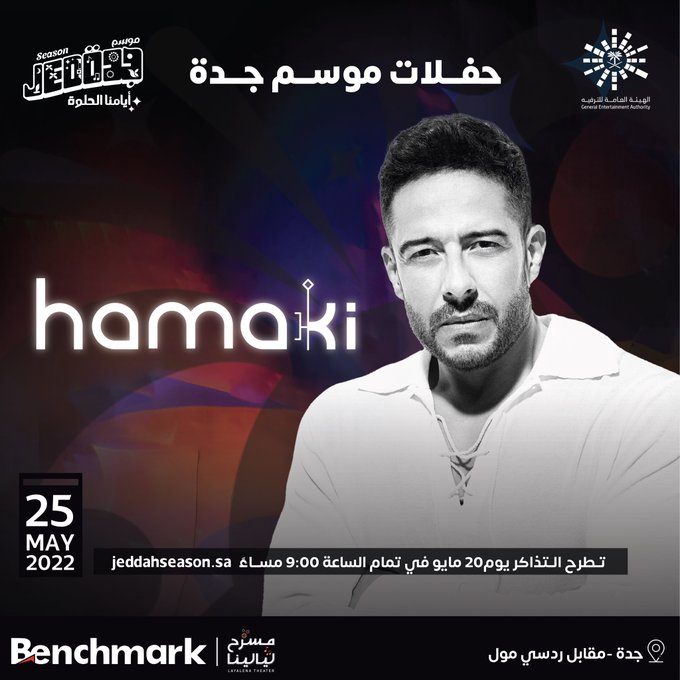 Hamaki, born on November 4, 1975, is one of Egypt's and the Middle East's most talented male singers.
In 2010, he won the "Best Arabia Act" award from MTV Europe Music Awards and the Music Award in 2006 for "Ahla Haga Fiki".