Veteran TV presenter Mofeed Fawzy has been discharged from the hospital after his condition improved.
In a statement on Wednesday, Hanan, the prominent journalist's daughter, stated that her father is in better condition and had returned home, noting he will still undergo treatment.
Faway was transferred to the intensive care unit over the past days after suffering from a sudden health deterioration.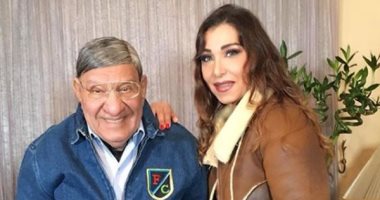 She extended her thanks to actress Nihal Anbar for saving her father and transporting him to the hospital quickly.
Hanan pointed out that her father sought help from the actress due to them being neighbors and living next to each other.
"My father acted in a practical manner, especially since I live very far from him and the road difficulty may impede a quick access to him, so he sought help from Nihal who brought an ambulance and took him to the hospital last Sunday," she added.