Lebanese singer-actress, Haifa Wehbe will perform live at the Tui Blue Oceana Suites, in Hammamet, Tunisia, on Saturday, July 23.
She is set to present a number of her popular and latest songs.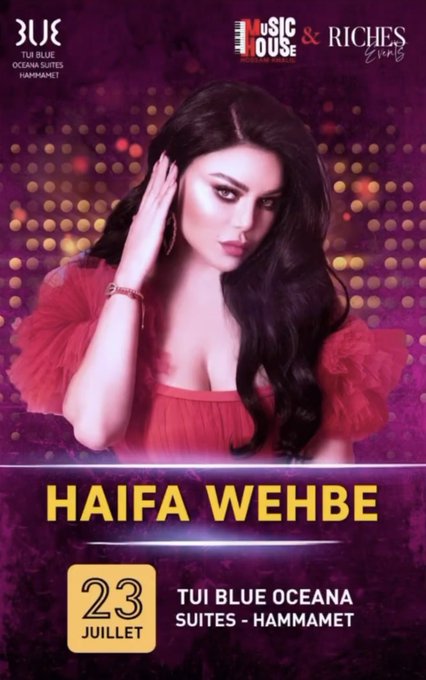 On the other hand, Wehbe is making a comeback to the small screen after two years of absence.
The untitled TV series consists of 12 episodes.
Wehbe made her last appearance on the small screen in the 2020 TV series "Eswed Fateh".
The ensemble cast also included Nabeel Nour Al-Din, Ahmed Fahmi, Rogena, Sherif Salama, Motasem Al Nahar, Sabry Fawwaz, Omar Al Saeed, Firas Saayed, Hanan Sulieman, Nancy Salah, and others.
It was scripted by Amin Jamal and directed by Karim El Adl.
Wehbe is also busy working on her new album and upcoming film "Ramses Paris".
The film also stars Mostafa Khater, MohamedTharwat, Mohamed Salam, Hamdy El-Marghany, and others.
It was initially titled "Fawq Burj Eiffel" and arrives from screenwriter Karim Hassan Bashir and director Ahmed Khaled Moussa.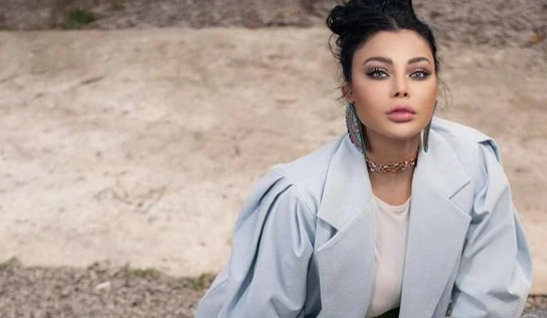 Wehbe, born on March 10, 1976, is one of the distinguished singers in Lebanon and the Arab world.
She won the title of "Miss South Lebanon" at the age of sixteen, which opened the doors for her to work as a model on the catwalk as well as star in music videos and TV commercials.
The Lebanese artist was considered of the most famous models in the Arab World. Thereafter, she worked as a TV anchor at the A.R.T. television network, however, she left that path behind to begin her music career.
In 2002, Wehbe released her first album, "Houwa El Zaman" (It Is The Time).
She made her acting debut in the 2008 Pepsi-produced film "Sea of Stars", which was soon followed by many appearances in the Egyptian cinema and television industry.
Wehbe has released over seven albums and more than a dozen songs.