Lebanese recording artist, Elissa will perform live at the Concorde Luxury Resort, in Bafra, Cyprus, on Saturday, August 6.
She is set to present several of her popular and latest songs.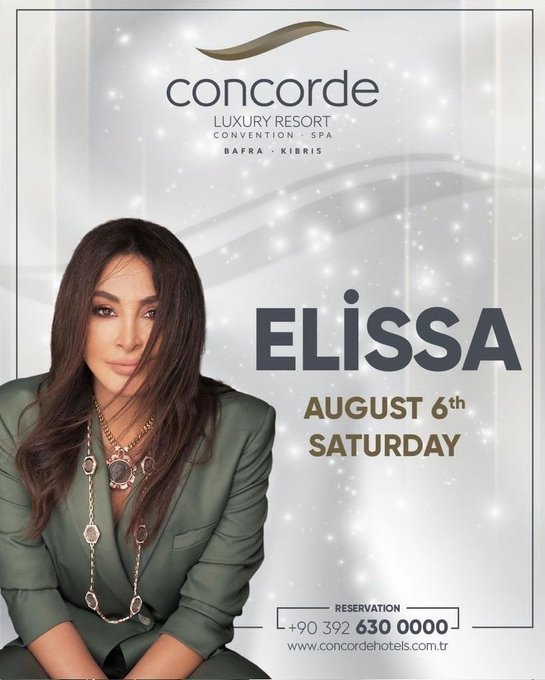 Moreover, Elissa will perform live at the Makadi Heights resort, in the Red Sea, Egypt, on Friday, July 1.
The evening will also feature a performance by superstar Wael Kfoury.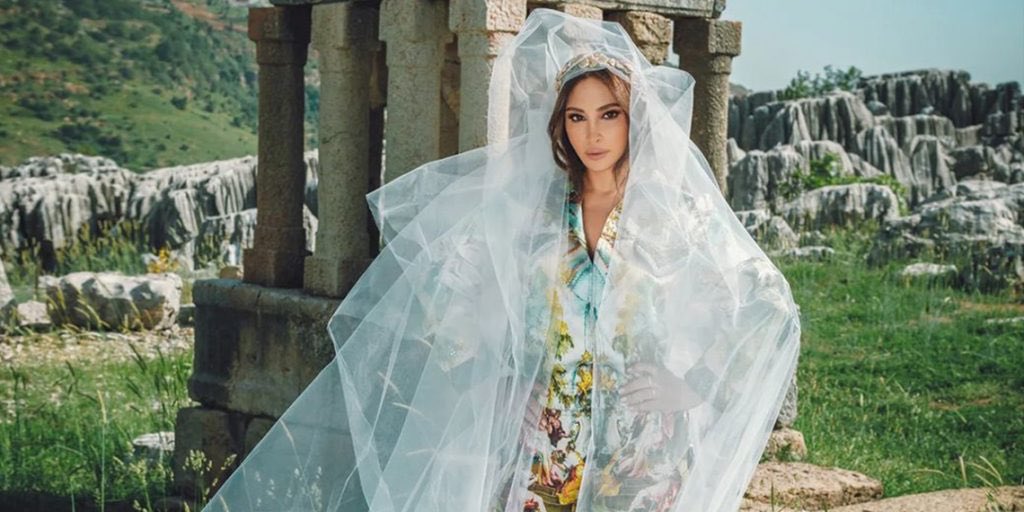 On the other hand, Elissa is reteaming with Marwan Khoury on new songs.
"There is cooperation that brings me with Marwan Khoury soon. I am very happy to collaborate with a great artist and a dear brother like Marwan Khoury," she told the Saudi daily newspaper "Okaz".
The Lebanese recording artist noted they had worked on two or three songs and promised fans that they will be blessed with the new music.
The new music comes after a 7-year dispute between the pair. In 2014, Elissa announced that she will never collaborate with Khoury again following creative differences.
Khoury presented several distinguished songs with the singer such as "Law Tearafou", "Betmoun", "Kermalak", and "Fi Shi Nkasar".
Elissa is considered one of the most talented voices in Lebanon and the Middle East. She has been the highest-selling female Middle Eastern artist since 2005. The artist sold over 30 million albums worldwide.
The singer is often referred to as 'Maliket El Ehsas' (Queen of Emotions) by fans and the media.