A new poster for the Egyptian remake of the 2011 US legal TV series "Suits" has been unveiled.
The new poster featured Asser Yassin who portrays Harvey Specter and Ahmed Dawood who plays Mike Ross.
The remake also stars Tara Emad as Rachel Zane, Reem Moustafa as Donna Paulsen, Saba Mubarak as Jessica Pearson, and Mohamed Shahin as Louis Litt.
It is written by Mohamed Amin Rad's workshop, directed by Essam Abdel Hamid, and produced by TVision production company, owned by producer Tarek El Ganainy.
Musician Hisham Kharma created the soundtrack for the remake.
The series was first announced in July 2020 with Yassin on board; Rady attached to the project as a writer and Khaled Marey as director.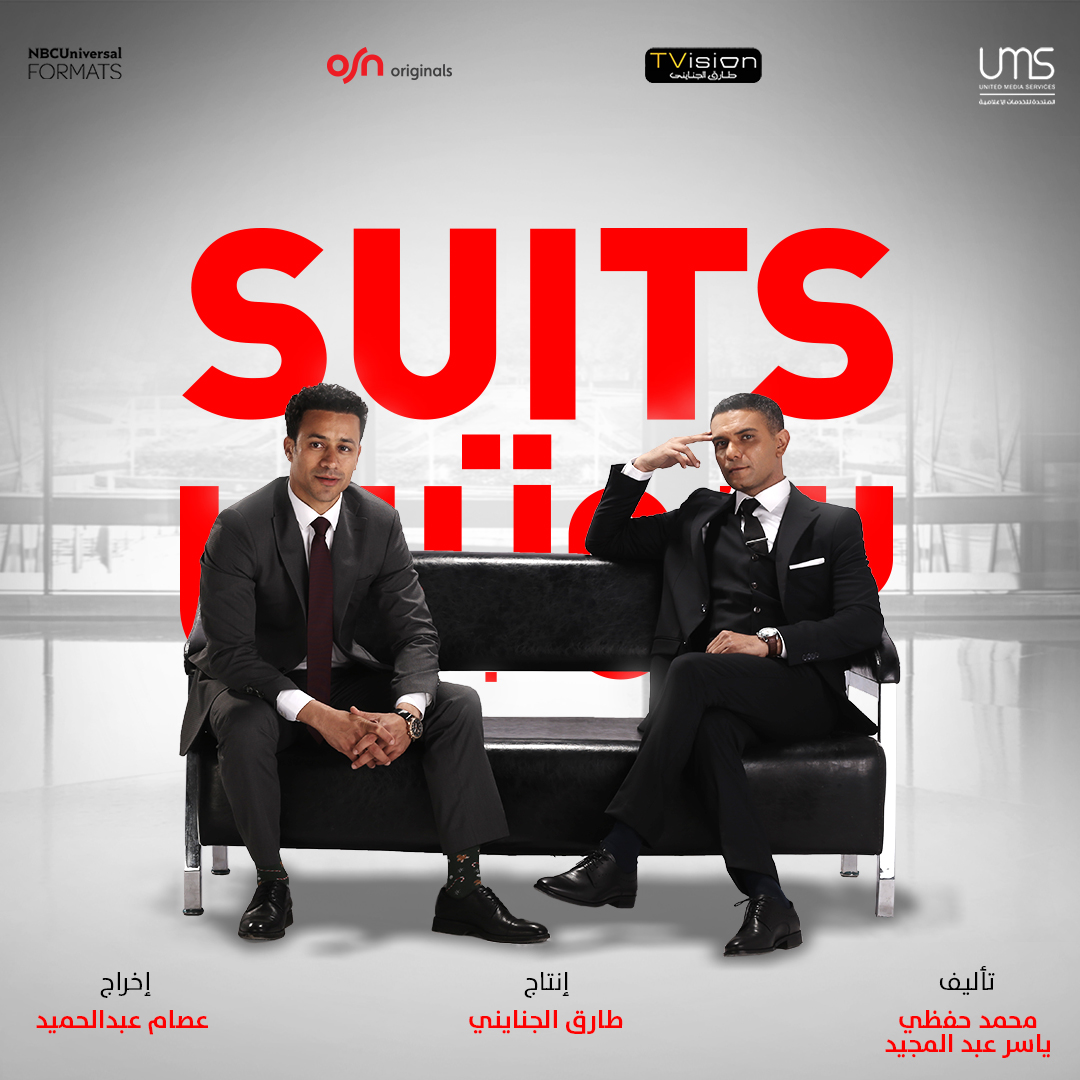 The high-end Arabic remake will debut on prominent West Asia satellite pay-TV and streaming service Orbit Showtime Network (OSN) and United Media Services (UMS).
NBCUniversal Formats, a pision of Universal Studio Group, has teamed up with Cairo-based media production company TVision, OSN, and UMS, to produce the series.
The remake began production in January on the first two seasons, comprising 30 episodes.
The series is slated to start playing on OSN and its streaming app Watchit during the Ramadan 2022 drama marathon.
The US legal series was created and written by Aaron Korsh and produced by Universal Cable Productions. It ran for nine seasons and concluded on September 25, 2019.
"Suits" is set at a fictional New York City law firm and follows talented college dropout Mike Ross ( played by Patrick J. Adams), who starts working as a law associate for Harvey Specter (Gabriel Macht) despite never graduating from Harvard Law School.
The series also starred Rick Hoffman as Louis Litt, Meghan Markle as Rachel Zane, Sarah Rafferty as Donna Paulsen, and Gina Torres as Jessica Pearson.