On Tuesday, Egyptian Minister of Tourism and Antiquities, Dr. Khaled El-Anani, held talks with a Serbian government delegation headed by Igor Mirovic, Governor of Vojvodina Region in Serbia, in addition to representatives from the tourism, economy, industry, and trade sectors in Serbia, during their current visit to Egypt.
During the meeting, they discussed ways to enhance tourism and archaeological cooperation between the two countries, and increase Serbian inbound tourism to Egypt.
On his part, El-Anani stressed the importance of the Serbian tourism market as one of the most important tourist markets for Egypt.
The minister pointed out that the tourist flow from Serbia to Egypt is witnessing a noticeable increase, pointing out that Serbia was one of the first countries to resume tourist flights to Egypt, which confirms the confidence the Serbian state in the precautionary and health safety measures adopted by Egypt, and also reflects the Serbian tourist's keenness to visit the Egyptian attractions.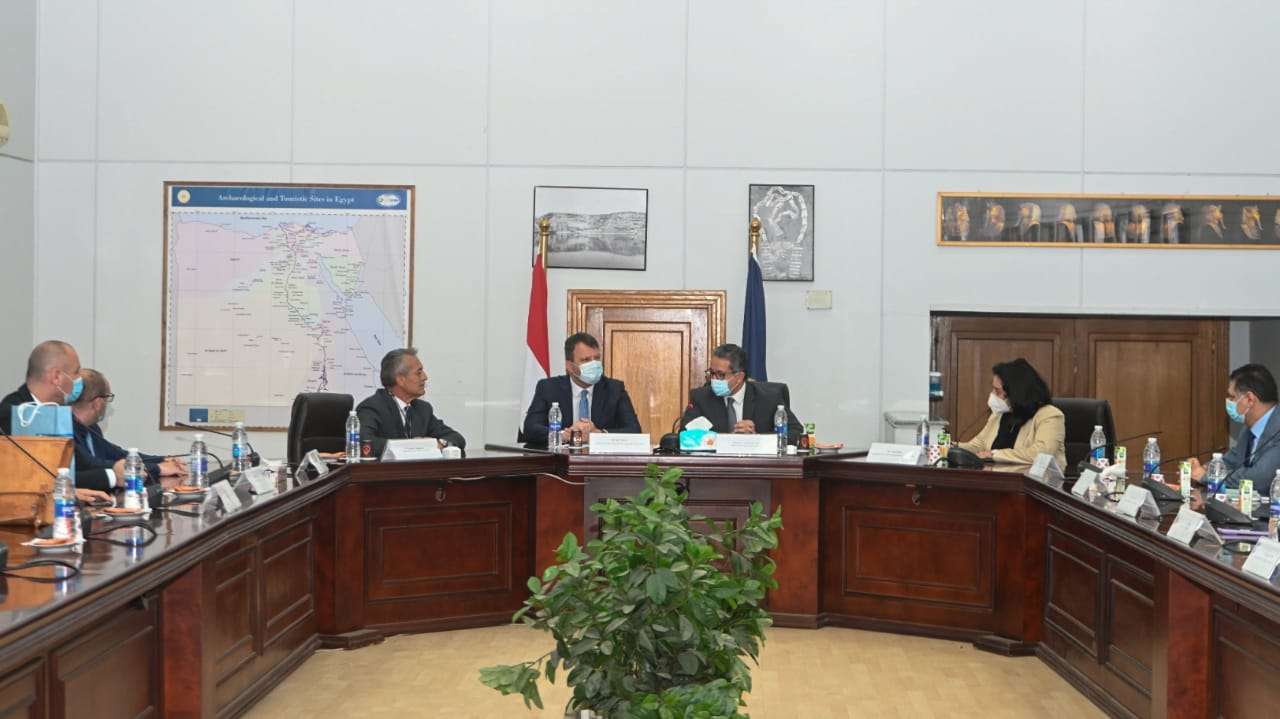 He also emphasized the depth of relations between the two countries in many fields, especially tourism and antiquities levels, pointing out to the importance of consolidating these relations during the coming period.
In addition, the minister talked about the efforts being made by the Egyptian state to support the tourism sector due to the repercussions of the Coronavirus crisis to ensure the safety of citizens and tourists, including the measures that have been taken to confront this pandemic, including precautionary measures and health safety controls.
Translated by Hassanain Tayea