Iconic website Deutsche Welle (DW) published a reportage about the top 10 tourist destinations in Egypt and must-visit spots.
In the first place came the Pyramids. The report added that any journey to Egypt is incomplete without watching the Pyramids and the legendary site of the Sphinx.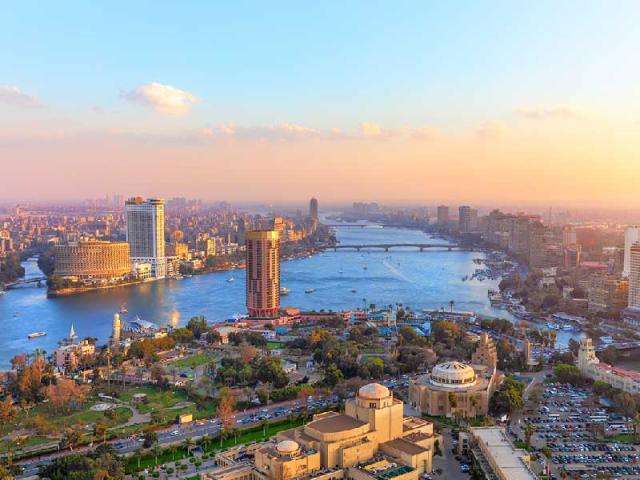 After that came Mount Sinai or the Mountain of Moses which is figurative in all holy religions. Although its climbing is challenging, the sight of the surrounded landscapes from the top of it deliver the visitors an enjoyable experience.
The following site was Saint Catherine's Monastery which lies at the bottom of the mountain. It is one of the oldest monasteries around the world and is listed on the UNESCO's Heritage Site list.
In fourth place came the Pyramid of Djoser or the Step Pyramid, the oldest stone building in history, it is also listed on the UNESCO's Heritage Site List since 1979.
Next came the Temples of Abu Simbel which were established by King Ramses II. This site is well recognized by UNESCO.
The Valley of the Kings was listed in the sixth place and it contains dozens of Kings' mummies, including the Golden King, Tutankhamun.
The seventh place was for the Egyptian Museum in Tahrir which exhibits hundreds of breathtaking artefacts.
It was followed by Ras Mohammed National Park which is a perfect spot for ping and swimming. It is located by the Red Sea and is well known for its unique biological structure of sea animals, plants, and coral reefs.
The Red Sea's coastal cities were also selected on the list for ninth place. The Red Sea cities are perfect spots for water activities, ping, including Hurghada which is known for its various restaurants, entertainment centres, resorts, and activities.
Finally, comes Luxor located in the south of Egypt. The city has several iconic historical sites such as Karnak Temple, and Hatshepsut Temple, in addition, tourists can enjoy the Nile or balloons trips for watching the different sides of the city.
Contributed by Rana Atef