The DC movie "The Flash" is hitting digital platforms after its June theatrical release.
The movie will arrive on digital on July 18, before its physical release on August 29, which will come with additional special features that give fans a true glimpse into the work that went into the production.
The 4K UHD and digital versions of the movie include nine featurettes on the making of the movie, as well as a special six-part original scripted audio series, which features Max Greenfield as The Flash, and a behind-the-scenes documentary.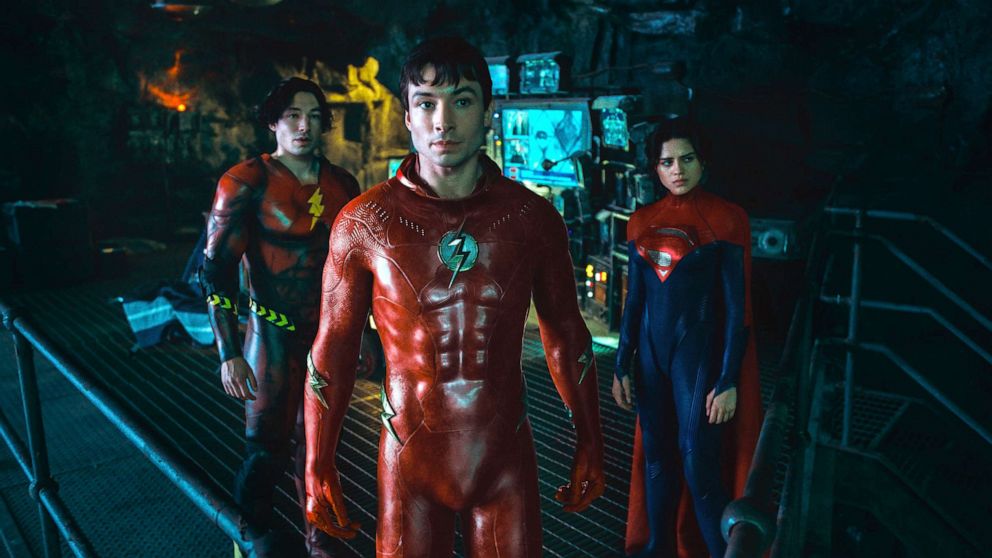 The DC movie stars Ezra Miller as Barry Allen/The Flash, which also stars Michael Keaton, back as Batman for the first time since 1992 as well as Ben Affleck, also playing a version of Batman.
The actor has long been attached to the movie after being cast as "The Flash" in 2014. He first had a cameo in "Batman v. Superman: Dawn of Justice" (2016) and had a lead role in "Justice League" (2017).
It will also see the return of Michael Shannon's General Zod from "Man of Steel" and introduce Sasha Calle as Supergirl.
The cast also includes Saoirse-Monica Jackson, Antje Traue, and Maribel Verdú.
It also stars Ron Livingston and Maribel Verdú as Barry's parents, Kiersey Clemons as Barry's love interest Iris West and "Aquaman" actor Temuera Morrison back as Thomas Curry, Aquaman's father.
"The Flash" will break open the DC multiverse by bringing together multiple versions of several iconic superheroes.
In the movie, Barry travels to an alternate world, one where his mother wasn't murdered, to prevent her death. In doing so, he becomes trapped in another reality where there aren't any superheroes.
The main timeline's Barry must team up with another world's Barry, plus the super-strong, Kryptonian hero Supergirl (Calle), to stop General Zod (Shannon).
Andy Muschietti, best known for directing 2017's "It" and its sequel, helms "The Flash". The script was written by Christina Hodson and produced by Michael Disco and Barbara Muschietti.
"The Flash" has faced a troubled runway over the past year with Miller's series of controversies surrounding Miller.
In March 2022, Miller was arrested twice in Hawaii within one month, first for disorderly conduct and harassment and then for second-degree assault. The Scarlet Speedster star pled no contest to the assault charge and the harassment charge was later dismissed.
In January, Miller took a plea deal in a Vermont case, pleading guilty to a charge of unlawful trespassing and having two other criminal counts against them dropped.
Miller has also been accused of choking one woman in an Icelandic bar and harassing another in her home in Berlin.
"The Flash" plays a major role in the evolution of DC's onscreen stories, serving as a reboot ahead of James Gunn and Peter Safran's new plan for the DC Universe.