Egyptian superstar, Angham suffered Saturday a health scare, leading to her having surgery.
Randa Riad, the superstar's business manager, took to Instagram to send her well wishes to the acclaimed singer.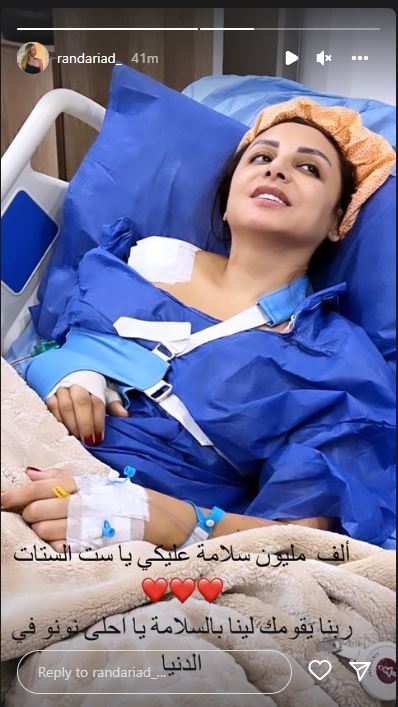 In a statement, Angham shared an update about her current health condition.
The renowned singer confirmed that she is now in a stable condition and noted she had delicate shoulder surgery after she was hospitalized following severe pain that worsened after years of multiple injuries and major problems in the shoulder tendons.
She had shouldered her pain over the past years until she could not bear it and underwent urgent surgery.
Angham had also undergone wrist surgery due to huge problems in the tendons of the hand.
The singer will take six weeks to heal during this time she will put her right forearm in a sling and undergo physical therapy.