The series also stars Eyad Nassar, Sabry Fawwaz, Sayed Ragab, and others.
It is penned by Mohamad Farid, directed by Mohamed Yassin, and produced by MediaHub.
"Meshwar Lahd Henak" is set to screen in the Ramadan 2022 drama marathon.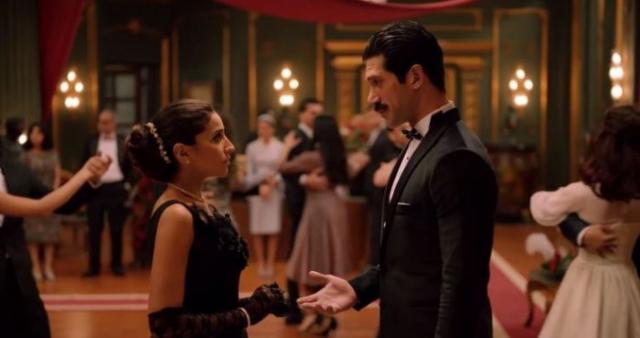 Magdy collabrated with El-Sherbiny in the TV series "Qasr El Nile", which screened in last Ramadan.
The series also stars Riham Abdel Ghafour, Salah Abdullah, Sabry Fawaz, Mohamed Mahmoud Abdel Aziz, Mariam El Khosht, Ahmed Khaled Saleh, Mahmoud El-Bezzawy, and others.
"Qasr El Nile" marks the second collaboration between Abdel Ghafour and El Sherbiny. They collaborated for the first time in the 2019 TV series "Zi El Shams".
It is written by Mohamed Suleiman Abdul-Malik, directed by Khaled Marei, and produced by i Productions.