Egyptian actor Ahmed Hatem will star alongside actress Nelly Karim in the TV series "Ahwal Shakhsiya" (Personal Status), which is to screen in Ramadan 2022 drama marathon.
Wafaa Amer and Sherif Salama will also star in the series.
"Ahwal Shakhsiya" is helmed by director Mohamed El Adl, written by well-known writer and journalist Ibrahim Eissa, and produced by Gamal El Adl.
The series marks the first collaboration between Hatem and Karim Mohamed El Adel.
[caption id="" align="aligncenter" width="555"]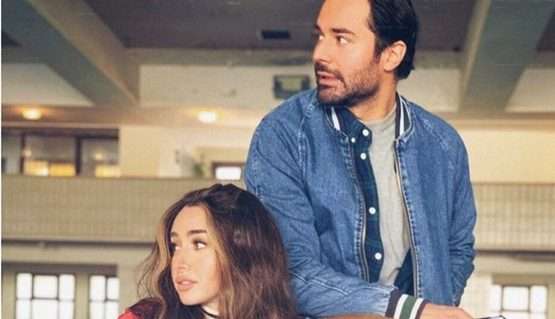 Hannah El Zahed and Ahmed Hatem[/caption]
Hatem is currently filming the rom-com TV series "Ana W Heya", starring Hannah El Zahed.
It also stars Ashraf Abdil Baky, Mirhan Hussein, Arfa Abdel Rassoul, and others. The series is penned by Mostafa Hamdy and directed by Sameh Abdelaziz.
"Ana W Heya" consists of 15 episodes and is set to debut on a streaming service in the winter.
Hatem will also team up with El Zahed in the film "Baad Saat Fi Youm Ma".
It also stars Mai Omar, Khaled Anwar, Huda El Mufti, Mayan El Sayed, Ahmed El Saadany, Aïcha Ben Ahmed, Hesham Maged, and others.
The film is based on Mohamed Sadek's novel of the same title. Filmmaker Othman Abo Labn is directing the project from a script written by Sadek.