Egyptian actor, Ahmed El Fishawy has signed on to star in the comedy film "Rahba".
The film is scripted by Mohamed Allam, directed by Reda Abdel Razek, and produced by El Gozour production company.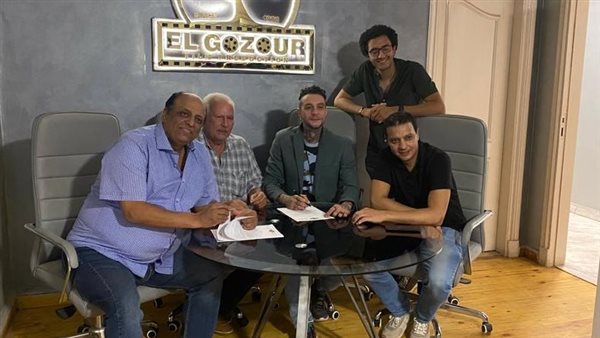 El Fishawy was last seen in the film "Ashbah Europa" (Renegades of Europe).
It also starred Haifa Wehbe, Mostafa Khater, Arwa Gouda, Abbas Abul-Hassan, Bassem Samra, and others.
The film is an action-packed adventure with a flare of romance.
Mohamed Abd al-Rahman Hamaki directed from a script by Amin Gamal, Mohamed Abu Al-Saad, and Sherif Yousry.
The film features Wehbe portraying twins, one living in a European country while the other residing in a working-class neighborhood.
[caption id="attachment_132568" align="aligncenter" width="640"]
"Ashbah Europa" poster[/caption]
El Fishawy, born November 11, 1980, is the son of acclaimed actress Somaya El Alfy and late veteran actor
Farouk El Fishawy.
He started acting at the age of nine starring alongside his father in "Al Morshed", then took part in small film roles including 1998's "El Batal" (The Champion) with iconic actress Ahmed Zaki.
In 2000, El Fishawy received his acting breakthrough in legendary actress Faten Hamama's TV series "Wagh Elqamar" (The Moon's Face).
His first lead role in a drama in 2004's "Afarit El Sayala" (The Ghosts of Sayala) and his film debut in 2005's "El Hasa Elsabaa" (The Seventh Sense).
The actor's most successful roles include the multi-season sit-com "Tamer we Shawqyea" (Tamer and Shawqeya) and the thriller/drama film "45 Youm" (45 Days).