Egyptian rapper Wegz will perform live in Saudi Arabia, on Monday, March 14.
The evening will also witness a performance by rappers Marwan Pablo and Afroto.
The concerts are held as a part of the Riyadh season.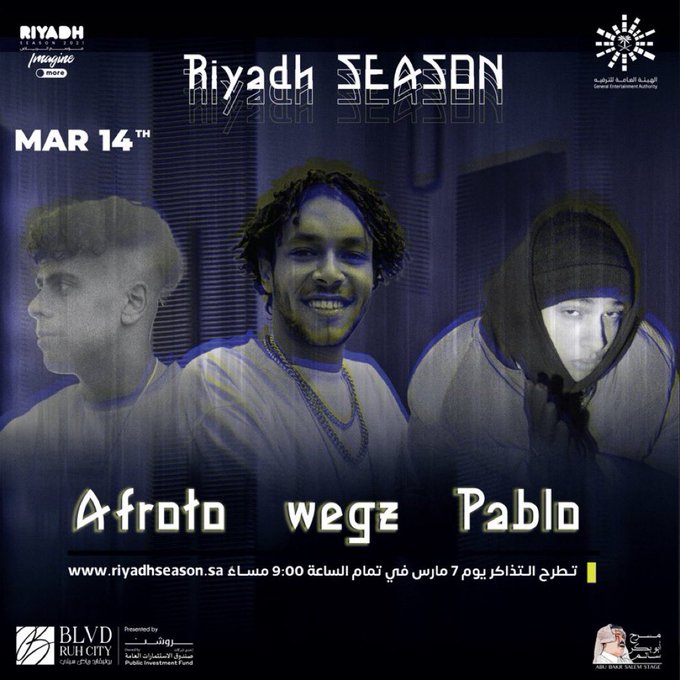 The first edition of Riyadh season kicked off in 2019 and is one of the Saudi Seasons' launched to transform the country into one of the world's most important tourist and entertainment destinations that supports Saudi Vision 2030.
This edition is scheduled to run from October 20 to March 2022 under the slogan #Imagine_More.
Riyadh Season will feature about 7,500 activity days, running concurrently, including more than 100 interactive experiences, 350 theater shows, 10 international exhibitions, more than 24 plays, and 76 concerts.
The activities will be held in 14 regions, covering an area of 5.4 million square meters.