Minutes ago, the US Capitol Police locked down the Capitol building after President Trump supporters stormed the building and continue to clash with police forces.
Police have alerted the building staffs to move inside offices, hide and lock external doors and windows due to the violent clashes with police that forced a delay in the constitutional process to affirm Joe Biden's victory in the November election.
House lawmakers are now being evacuated from the House floor. According to pool reporters, "banging" on the doors of the House floor by protesters is audible.
Previously, police placed the entire Capitol complex on lockdown and both the U.S. Senate and House then went into recess.
"Due to an external security threat located on the West Front of the U.S. Capitol Building, no entry or exit is permitted at this time," the police said in a statement. "You may move throughout the building(s) but stay away from exterior windows and doors. If you are outside, seek cover."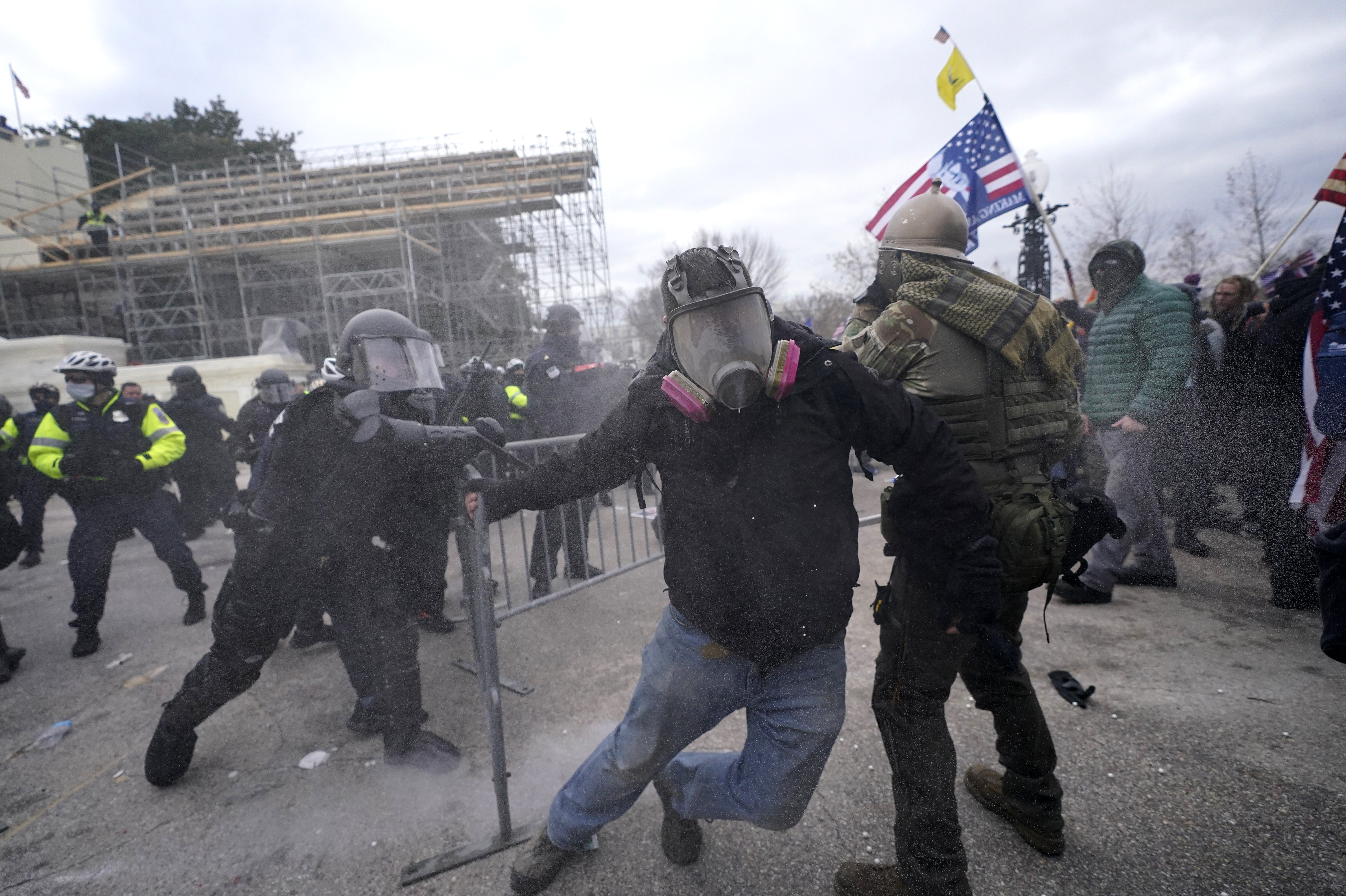 Trump had urged his supporters to come to Washington to protest Congress' formal approval of Biden's win. Several Republican lawmakers have backed his calls, despite there being no evidence of fraud or wrongdoing in the election.
Protesters tore down metal barricades at the bottom of the Capitol's steps and were met by officers in riot gear. Some tried to push past the officers who held shields and officers could be seen firing pepper spray into the crowd to keep them back. Some in the crowd were shouting "traitors" as officers tried to keep them back.
https://twitter.com/ElijahSchaffer/status/1346881968819105792?ref_src=twsrc%5Etfw%7Ctwcamp%5Etweetembed%7Ctwterm%5E1346881968819105792%7Ctwgr%5E%7Ctwcon%5Es1_&ref_url=https%3A%2F%2Fwww.rt.com%2Fusa%2F511728-trump-supporters-protest-storm-congress%2F
"We will not let them silence your voices," Trump told the protesters, who had lined up before sunrise to get a prime position to hear the president.