Egyptian superstar, Tamer Ashour will perform live at the Abu Bakr Salem Stage, in Riyadh, Saudi Arabia, on Thursday, February 9.
He is set to present several of his popular and latest songs.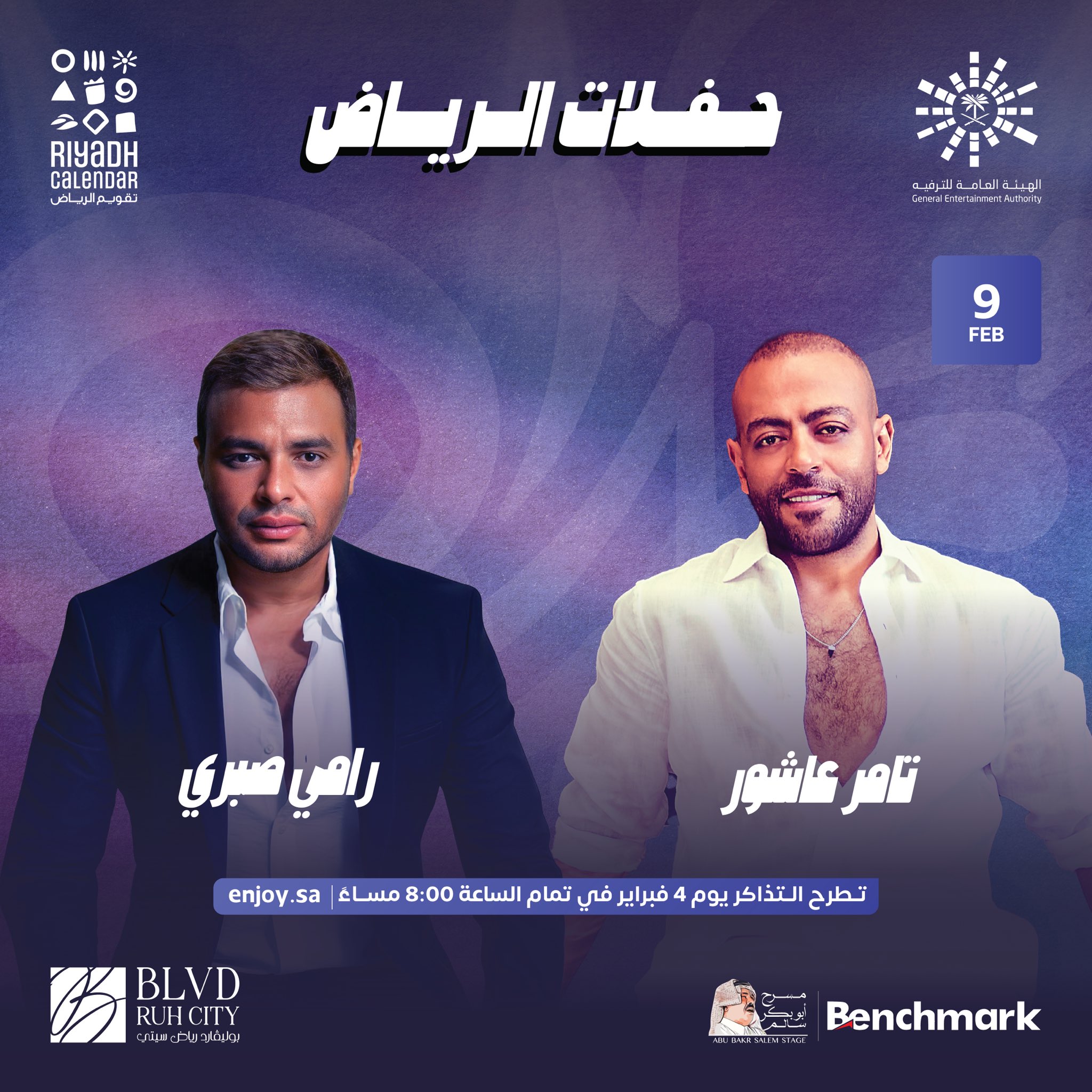 Ashour, born on January 2, 1984, began his music career as a composer working with major contemporary musicians.
He released his album "Sa'ab" (Difficult) in 2006, which included material he'd recorded prior to 2006 as well as new music.
At the beginning of 2011, Ashour released the single "Lia Nazra", which achieved huge success both in cassette sales and on the internet.
In the same year, he began military service. Once he had finished military service he began working on his fourth album, at the end of 2013.
Ashour released more than a dozen songs and 6 albums.