On Saturday, President Abdel Fattah Sisi congratulated Egyptian athlete Feryal Ashraf on getting a gold Karate medal in Tokyo Olympic Games 2020.
President Sisi posted: "I congratulate Egyptian heroine for winning the gold Karate medal in Tokyo Olympics."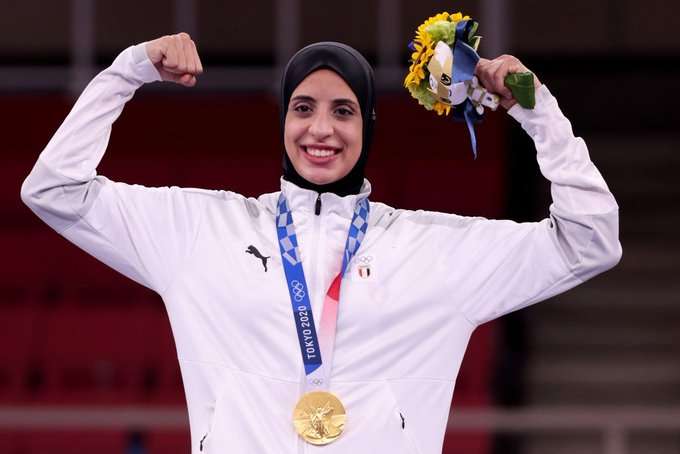 He added that the athlete achievement proves Egyptians will and ability to gain wide successes in different fields, in addition, the president asserted that he is proud of the Egyptian young fighter.
Ashraf secured a gold medal in Women's Kumite + 61kg Karate to be the first female athlete in the history of Egypt. She defeated the Azerbaijani Irina Zartska  2-0 in final.
This is the sixth medal for Egypt in the Tokyo Olympic Games 2020, and the first gold medal since 2004.
It is worthy to mention that Egypt succeeded in winning 4 Bronze medals in three games: Greco-Roman wrestling, and taekwondo, and karate, and 1 silver for modern pentathlon, alongside the previously mentioned gold medal.