Egyptian actress Reem Moustafa has recently joined the Egyptian remake of the 2011 US legal TV series "Suits", which is set to screen in the Ramadan 2022 drama marathon.
The remake also stars Asser Yassin, Ahmed Dawood, Saba Mubarak, Tara Emad, and Mohamed Shahin.
It is written by Mohamed Amin Rad's workshop, directed by Myriam Ahmadi, and produced by TVision production company, owned by producer Tarek El Ganainy.
The remake was first announced in July 2020 with Yassin on board; Rady attached to the project as a writer and Khaled Marey as director.
"Suits" was created and written by Aaron Korsh and produced by Universal Cable Productions. It ran for nine seasons and concluded on September 25, 2019.
Set at a fictional New York City law firm, the series followed talented college dropout Mike Ross ( played by Patrick J. Adams), who starts working as a law associate for Harvey Specter (Gabriel Macht) despite never graduating from Harvard Law School.
"Suits" also starred Rick Hoffman as Louis Litt, Meghan Markle as Rachel Zane, Sarah Rafferty as Donna Paulsen, and Gina Torres as Jessica Pearson.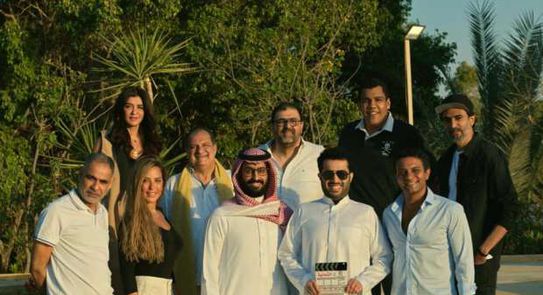 Moustafa is also teaming up with Yassin in the star-studded TV series "The Eight".
The series also stars Khaled El Sawy, Ghada Adel, Hesham Selim, Mahmoud Al Bezzawy, Mahmoud Alaa, Mondher Rayahneh, Mustafa Al-Banna, Waddah Swar, and Khalid Saqr.
"The Eight" is written by Turki Al-Sheikh, Chairman of the Board of Directors of the General Entertainment Authority (GEA), and directed by Ahmed Medhat.