Egypt's 2019-2020 school and academic year started Wednesday Morning for the Kindergarten as well as first and second primary grades.
Officially, most schools and universities across the country will start on September 21.
Both private and state-run schools and universities in Egypt run for two terms, with two major holidays during the year, half-year and the summer.
The public education system in Egypt consists of three levels: the basic education stage for 4–14 years old: kindergarten for two years followed by primary school for six years and preparatory school (ISCED Level 2) for three years.
Then, the secondary school (ISCED Level 3) stage is for three years, for ages 15 to 17, followed by the tertiary level.
Education is made compulsory for nine academic years between the ages of 4 and 14.
Moreover, all levels of education are free within any government-run schools.
As of January 2015, the International Schools Consultancy (ISC) listed Egypt as having 184 international schools.
Many private schools offer additional educational programs, along with the national curriculum, such as the American High School Diploma, the British IGCSE system, the French baccalauréat, the German Abitur and the International Baccalaureate. These are the types of private schools in Egypt.
Another system that runs in parallel with the public educational system is known as the Al-Azhar system.
It consists of six years of primary stage, a three-year preparatory stage and finally three years of secondary stage.
The Ministry of education reduced the number of secondary school years from four to three years in 1998, to align the Al Azhar system with the general secondary education system.
In this system as well, there are separate schools for girls and boys.
Look below how students received their first year of school.
School also started for these celebrity parents:
Asma Sherif Moneer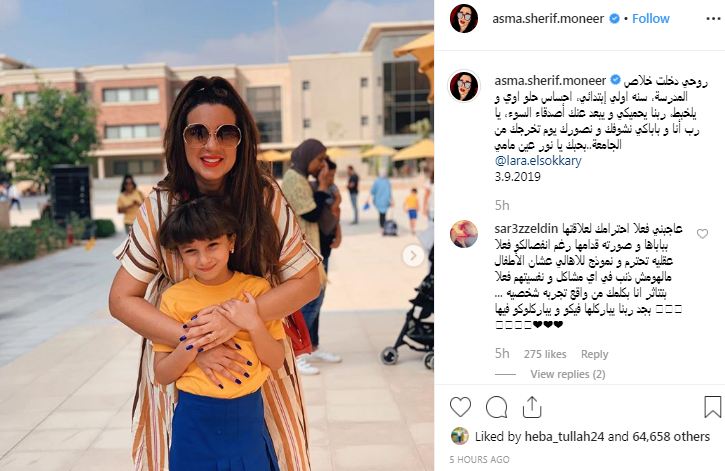 TV host Inji Ali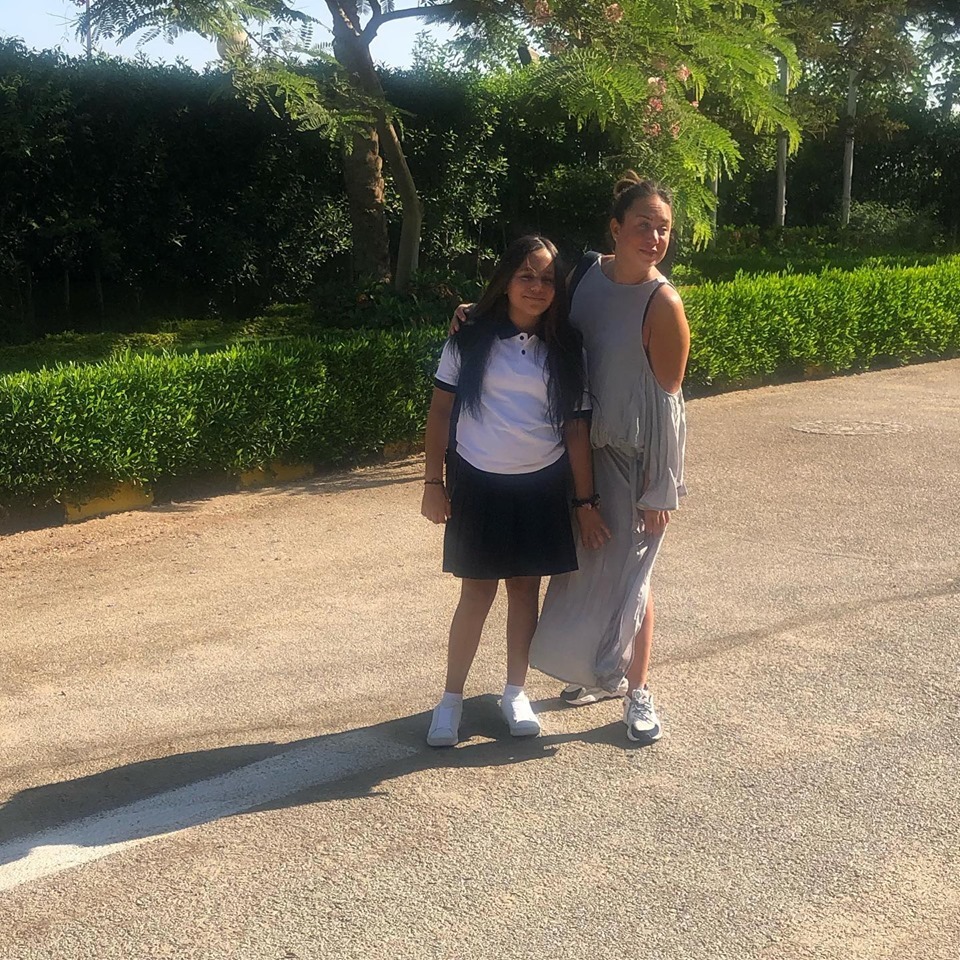 TV host Radwa Al Sherbeny
Actor and Screenwriter Karim Fahmy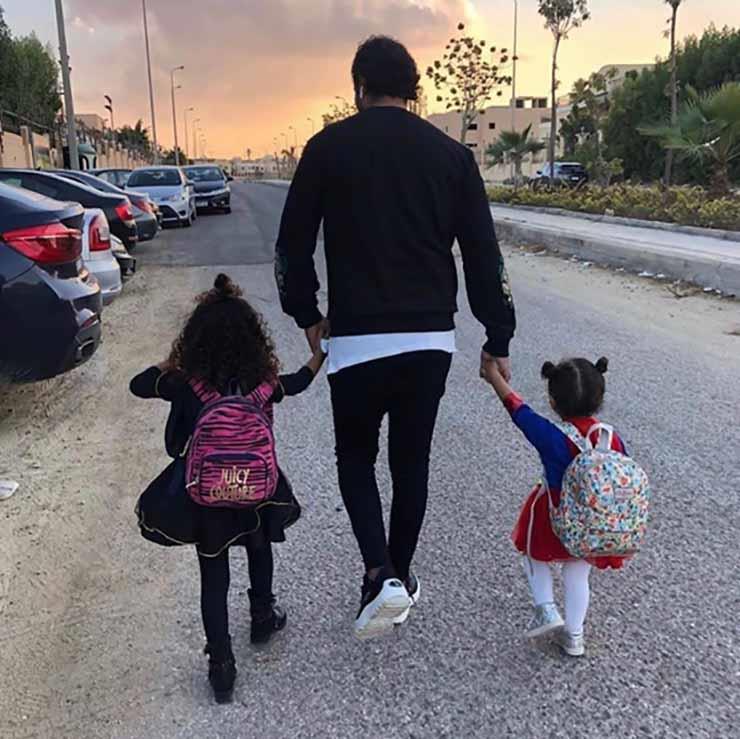 Syrian superstar Assala Nasri
Actress nahed Elsebai neice