Netflix has unveiled its upcoming slate of movies for 2023, consisting of 49 titles.
The giant streamer's slate has slimmed down significantly from 2022 when 86 films were announced.
It should also be noted that nine of the movies on the list were originally set for release as part of last year's lineup.
Those titles are Dev Patel's feature directorial debut "Monkey Man", Jennifer Lopez's actioner "The Mother", George C. Wolfe's civil rights drama "Rustin", John Ridley's "Shirley", Adam Sandler vehicle "Spaceman", Jamie Foxx-starring "They Cloned Tyrone", the starry comedy "We Have a Ghost", Kenya Barris' first feature "You People "and South Korea's "Jung_E".
Netflix has also revealed premiere dates for works by acclaimed filmmakers such as David Fincher (The Killer), Zack Snyder (Rebel Moon), David Yates (Pain Hustlers), and F. Gary Gray (Lift) as well as by TV titans like Sam Esmail (Leave the World Behind).
Other projects solidifying their release plans include the sequels "Murder Mystery 2" and "Extraction 2", the Gal Gadot spy pic "Heart of Stone", the Millie Bobby Brown-led "Damsel", and Idris Elba's "Luther: The Fallen Sun". Then, there's a previously untitled comedy starring Nicole Kidman, Zac Efron and Joey King, which is now titled "A Family Affair" and set for release in November.
Anticipated movies that have not yet been dated include Bradley Cooper's "Maestro", Wes Anderson's currently untitled adaptation of Roald Dahl stories including "The Wonderful Story of Henry Sugar," the long-awaited "Chicken Run" sequel "Dawn of the Nugget", Jonás Cuarón's "Chupa", and the swimming drama Nyad marking the narrative feature debut of Oscar-winning documentarians Elizabeth Chai Vasarhelyi and Jimmy Chin
Here are the films coming to the streamer — including premiere dates, where available:
True Spirit – February 3rd
Based on the book by Jessica Watson, this drama tells the story of Jessica Watson (played by Teagan Croft), who sets out to be the young person to sail solo around the world.
Documentary on the NBA legend.
Romantic comedy starring Reese Witherspoon and Ashton Kutcher.
David Harbour and Anthony Mackie star in this adaptation of a short story about a family that finds a ghost named Ernest.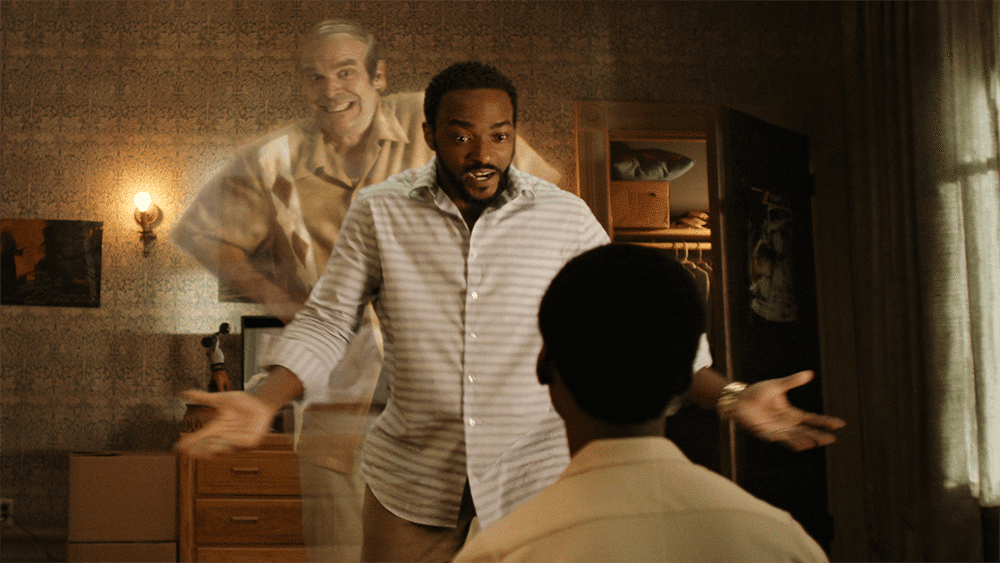 Adam Sandler and Jennifer Aniston return to reprise their roles in this sequel that sees their characters caught up in an international conspiracy.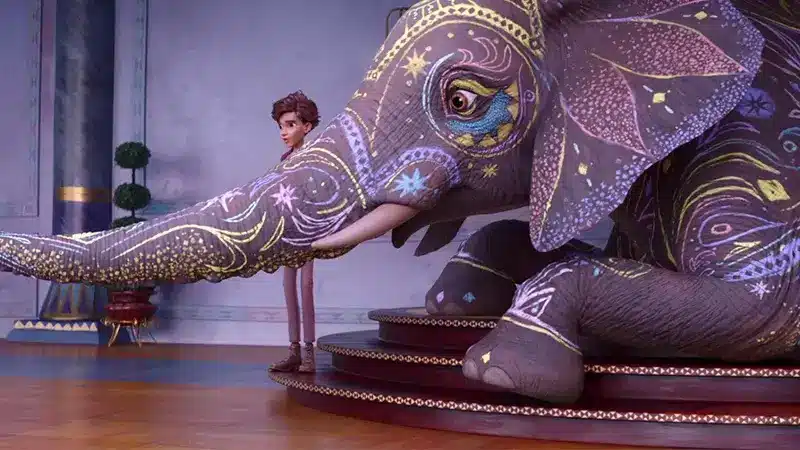 A Tourist's Guide to Love – April 27th
A romantic comedy about a travel executive going undercover in Vietnam.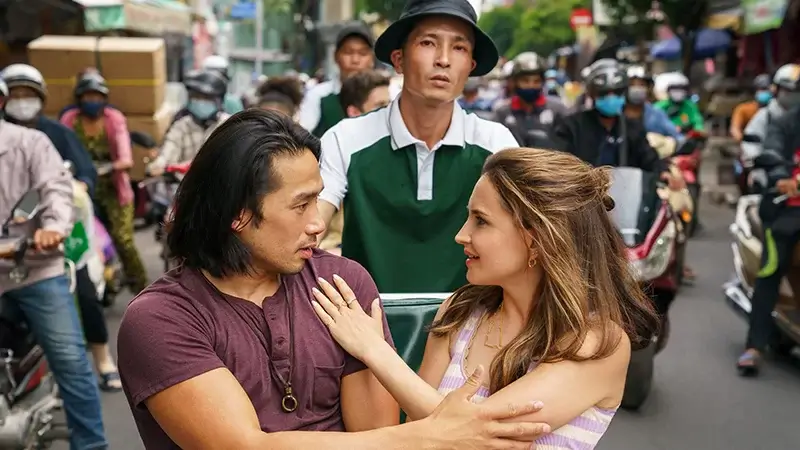 A deadly female assassin comes out of hiding to protect the daughter she gave up years before while on the run from dangerous men. Starring Jennifer Lopez.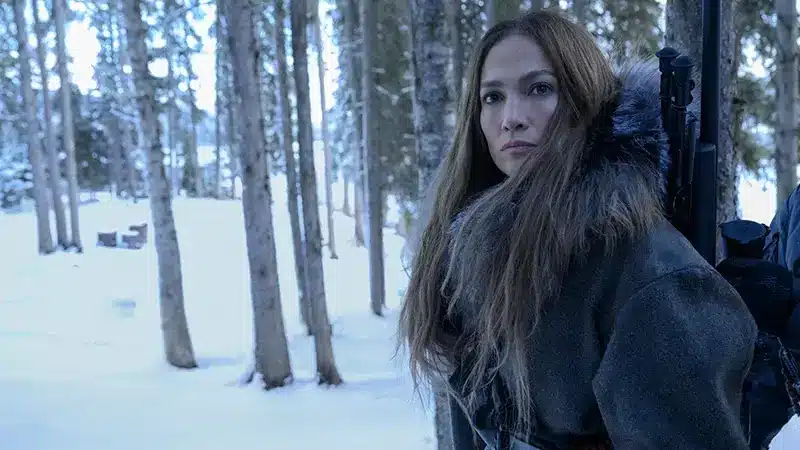 Chris Hemsworth returns for his second outing as Tyler Rake and has a new mission, to rescue the family of a Georgian gangster.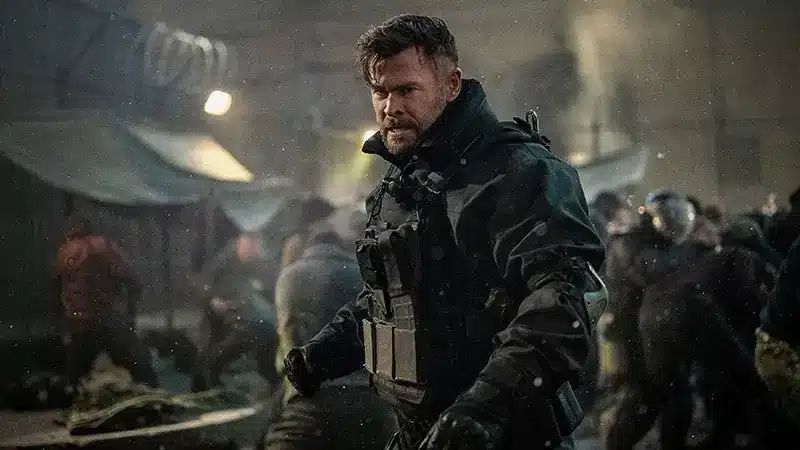 They Cloned Tyrone – July 21st
John Boyega, Jamie Foxx, and Teyonah Parris star in this crime thriller from Juel Taylor.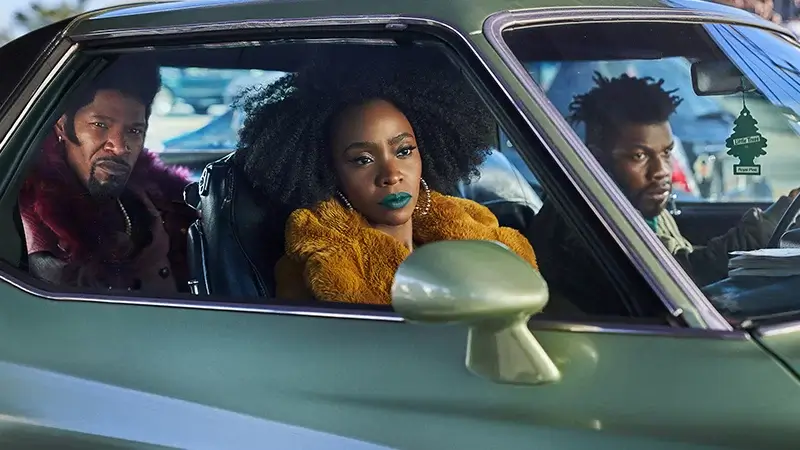 Heart of Stone – August 11th
Gal Gadot stars in this big-budget espionage action thriller.
Lift – August 25th
Kevin Hart headlines this movie about an international heist crew that is recruited to prevent a terrorist attack and must pull off the heist on a plane mid-flight.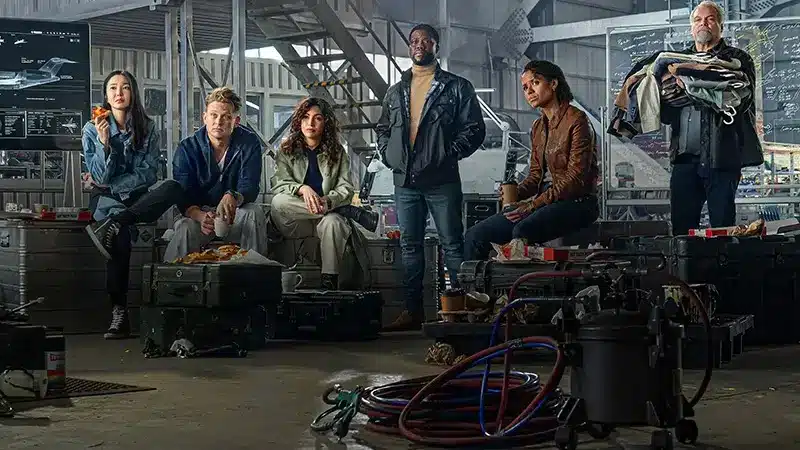 Love at First Sight – TBD
Romance movie based on the Jennifer E. Smith novel, "The Statistical Probability of Love at First Sight".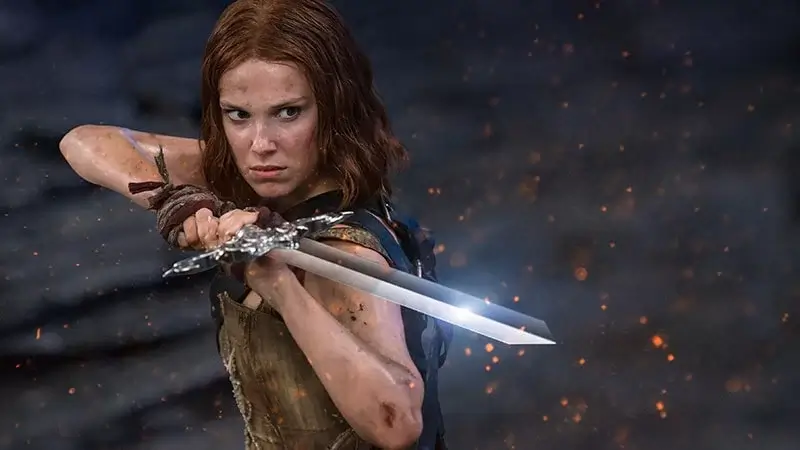 Damsel – October 13th
Millie Bobby Brown fantasy epic.
Pain Hustlers – October 27th
Emily Blunt and Chris Evans headline this crime drama based on Evan Hughes' New York Times Magazine article.
The Killer – November 10th
David Fincher's adaptation of the graphic novel starring Michael Fassbender.
A Family Affair – November 17th
Nicole Kidman, Zac Efron, and Joey King romance movie.
Leo – November 22nd
Animated movie about the last year of a class in elementary school told from the viewpoint of the class pet. Featuring voices of Adam Sandler and Bill Burr.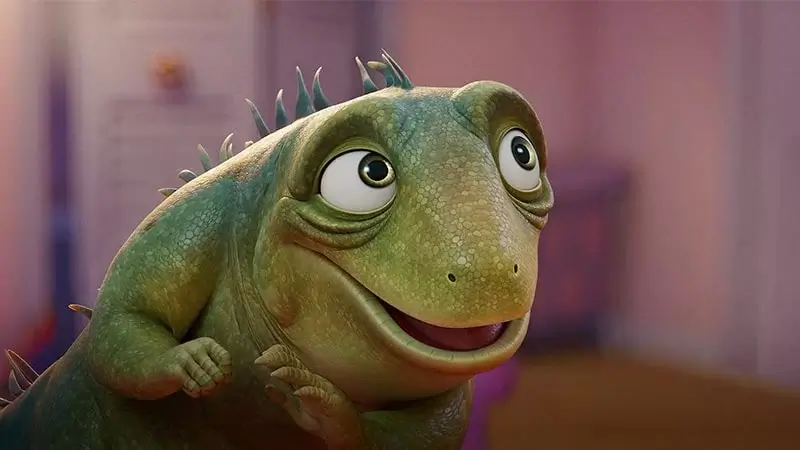 Leave the World Behind – December 8th
Sam Esmail writes and directs this adaptation of Rumaan Alam's novel.
Rebel Moon – December 22nd
Zack Snyder's sci-fi fantasy epic starring Sofia Boutella, Djimon Hounsou, Ed Skrein, Michiel Huisman, and Bae Doona.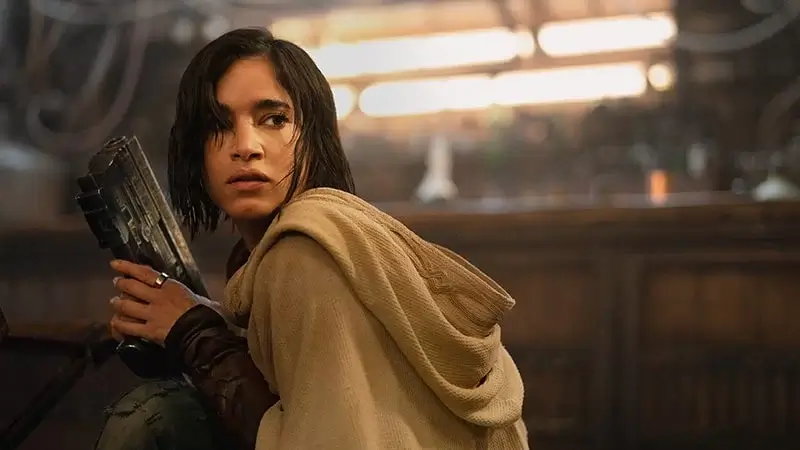 Netflix Original Movies Coming to Netflix TBD
Chupa – Spring
Jonas Cuarón directs this fantasy movie about a teenager discovering a mythical creature in his grandpa's shed. Chris Columbus producing.
Kill Boksoon – Spring
South Korean movie from writer/director Byun Sung-hyun.
Happiness for Beginners – Summer
Ellie Kemper headlines this adaptation of the Katherine Center novel about a newly divorced woman heading out on the Appalachian Trail with a group of strangers.
The Perfect Find – Summer
Gabrielle Union stars in this drama about a 40-year-old risking everything for a lusty secret romance.
Nyad – Fall
Biopic on the true story of a 64-year-old marathon swimmer to complete the Everest of Swims. Stars Annette Bening and Jodie Foster.
Adam Sandler stars in this adaptation of Spaceman Of Bohemia about an astronaut sent to the edge of the galaxy and coming across a sentient spider.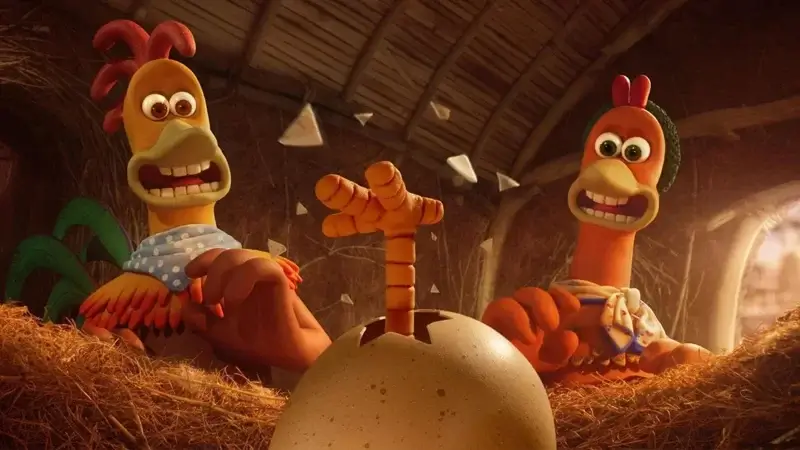 Best. Christmas. Ever.
Christmas movie from director Mary Lambert.
Carga Maxima (Overhaul)
Netflix's first Brazillian action movie about a truck racing driver to begins driving for a cargo robbery gang.
Chada 'Xpress
Indian drama on one of the fastest female pacers in the history of world cricket.
Sequel to the Aardman animation's Chicken Run.
Choose Love
Interactive romantic comedy special.
The Deepest Breath
Documentary on a champion freediver training to break a world record. Set to debut at the 2023 Sundance Film Festival.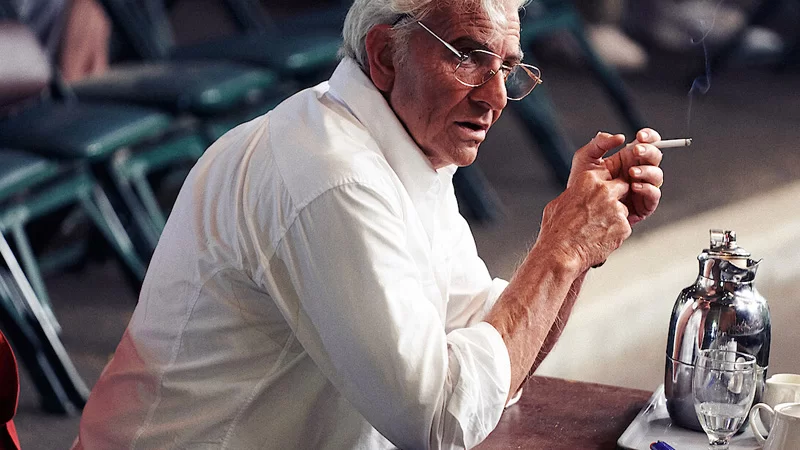 Bradley Cooper directs and stars in this biopic about the relationship between Leonard Bernstein and Felicia Montealegre Cohn.
Dev Patel writes, direct,s and stars in this drama about an unlikely hero emerging from prison to take on a world of corporate greed.
Animated movie saved from 20th Century Fox. Featuring the voices of Chloë Grace Moretz, Riz Ahmed, and Eugene Lee Yang.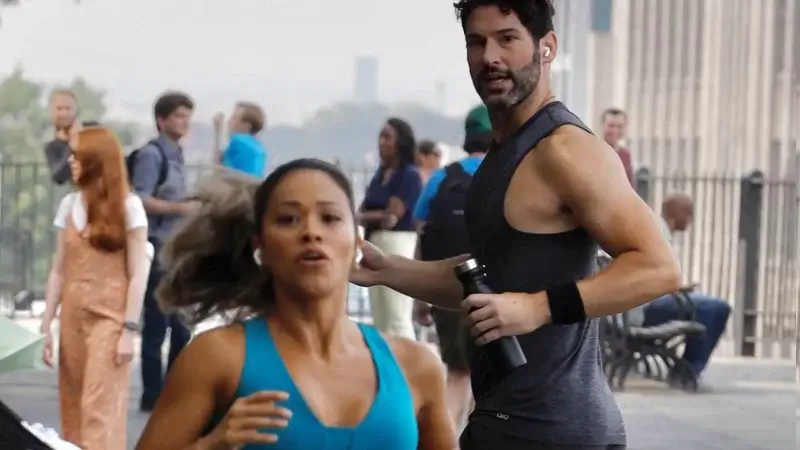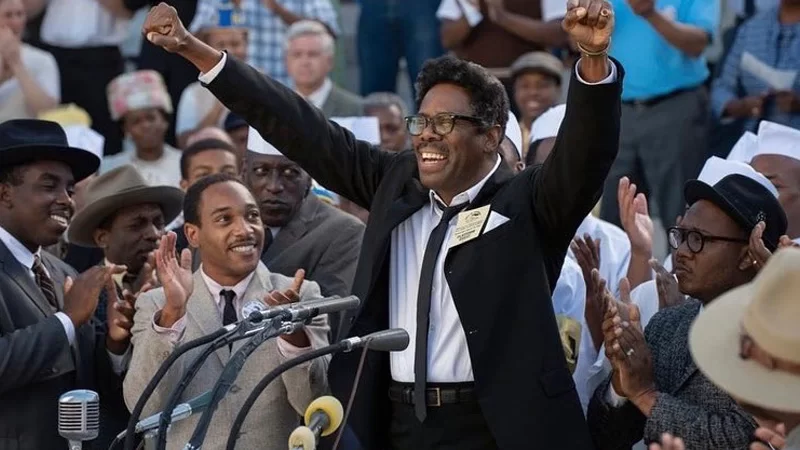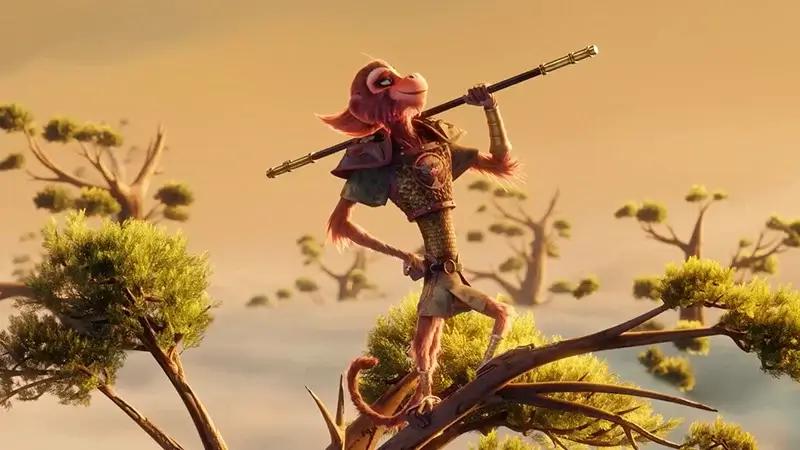 Animated family movie following a monkey and his magical fighting Stick going on an epic quest. Jimmy O. Yang, Bowen Yang, and Jolie Hoang-Rappaport lend their voices.
Adam Devine and Pierce Brosman star in this action comedy about a bank manger who suspects his in-laws, who have just arrived for a wedding, are an infamous gang of robbers.
Adapting several Roald Dahl short stories, including The Wonderful Story of Henry Sugar. Featuring Benedict Cumberbatch, Ralph Fiennes, and Dev Patel.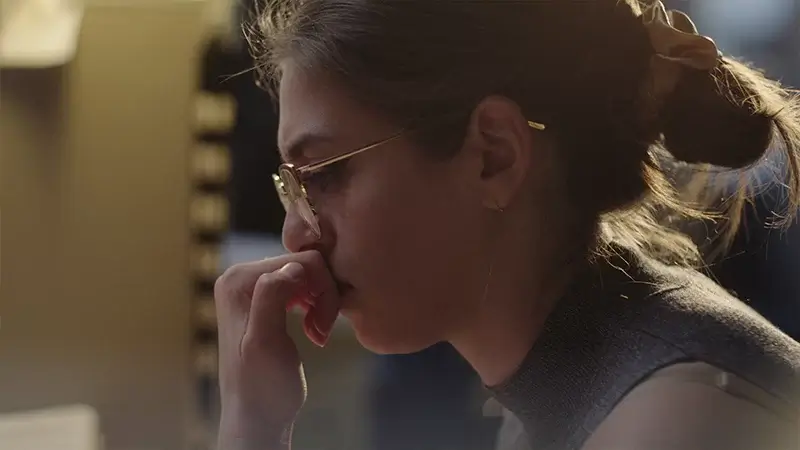 Victim/Suspect
Nancy Schwartzman directs this documentary about journalist Rae de Leon uncovering the shocking pattern of young women being ignored by authorities after being sexually assaulted.