Production began Tuesday on Egyptian actress Nelly Karim's new TV series for Ramadan 2022 drama marathon.
El Adl Group, the production company behind the series, announced the news on social media.
The post featured a photo of the series' clapperboard, unveiling the series title was altered from "Ahwal Shakhsiya" to "Faten Amal Harbi".
Director Mohamed El Adl will helm the series from a screenplay written by well-known writer and journalist Ibrahim Eissa.
"Faten Amal Harbi" also stars Fadia Abdel Ghany, Mohamed Al-Tagy, Wafaa Amer, Sherif Salama, Ahmed Hatem, Mohamed Tharwat, and others.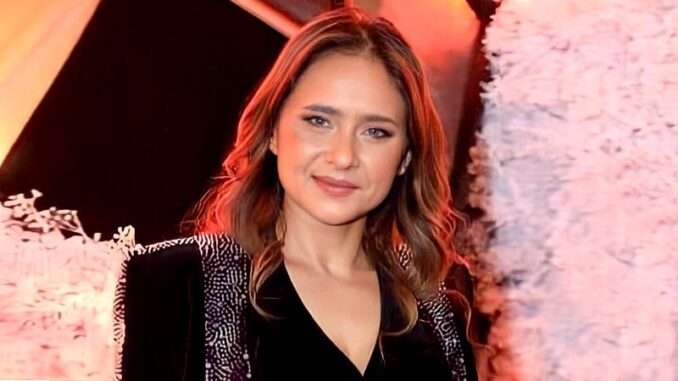 The series witnesses the second collaboration between Karim and Mohamed El Adel. They collaborated for the first time in the 2017 TV series "Li Aa'la Se'er".
The actress participated last Ramadan with the TV series "Ded El Kassr".
It also starred Lekaa Elkhamissi, Mustafa Darwish, Hamza El Eily, Tara Emad, Hisham Ismail, Arfa Abdel Rassoul, and others.
The series was written by Amr Al-Dali and directed by Ahmed Khaled.