Egyptian actress Mona Zaki will make a guest appearance on the finale episode of TV series "Wi Neheb Tani Leh" (Why should we fall in love again?).
Zaki filmed her scenes two days ago before filming wrapped up on the series.
A source from the series crew added in a press statement that actor Karimah Al Omari is also set to make an appearance on the final episode.
The series stars Yasmin Abdelaziz, Sherif Mounir, Karim Fahmy, Sawsan Badr, Islam Gamal, Badria Tolba, Iman El-Sayed, Laila Ezz El-Arab, Tara Emad, Saba Al-Rafii, and others.
"Wi Neheb Tani Leh"  is written by Amr Mahmoud Yassin, directed by Mostafa Fekry, and produced by Synergy production company.
The series is a comedy-romance genre that discusses many contemporary social issues.
Abd Elaziz's participated last Ramadan with TV series "La Akher Nafas".
This Ramadan season witnesses the participation of many celebrities including, Adel Emam, Dalal Abdelaziz, Dalia El Behery, Hamdy El-Merghany, Yousra, Hala Shiha, Hanady Mehanna, Anwar Khaled, Nabila Ebeid, Nadia El Gendy, Dorra Zarrouk, Ahmed Fahmy, Akram Hosny, Asser Yassin, Nelly Karim, Amir Karara, Yasser Galal, and others.
Mona Zaki upcoming projects
Zaki has multiple upcoming projects on the way, including TV series "Nemra Etnien", film "El-Ankaboot" (The Spider), co-starring Ahmed El Sakka.
She is also co-starring in film "Al sandouk al Aswad" (The Black Box) in which she plays a pregnant woman.
It is written by Ahmed and Haitham El Dahan and directed by Mahmoud Kamel.
Furthermore, Zaki  is also co-starring in a new upcoming project entitled "Nemra Etnien".
She is also set to return with El Sakka to the stage after 16 years of absence with a new theatrical production holding a temporary title of "The wife of an important man".
The plot is adopted from an international script and revolves around a group of wives who pranks their husbands to take their rights from them.
The pair's last theatrical collaboration was 2003's play "Keda Okay" with Hany Ramzy, Yasmine Abdel Aziz, and Sherif Mounir.
[caption id="attachment_96070" align="alignnone" width="925"]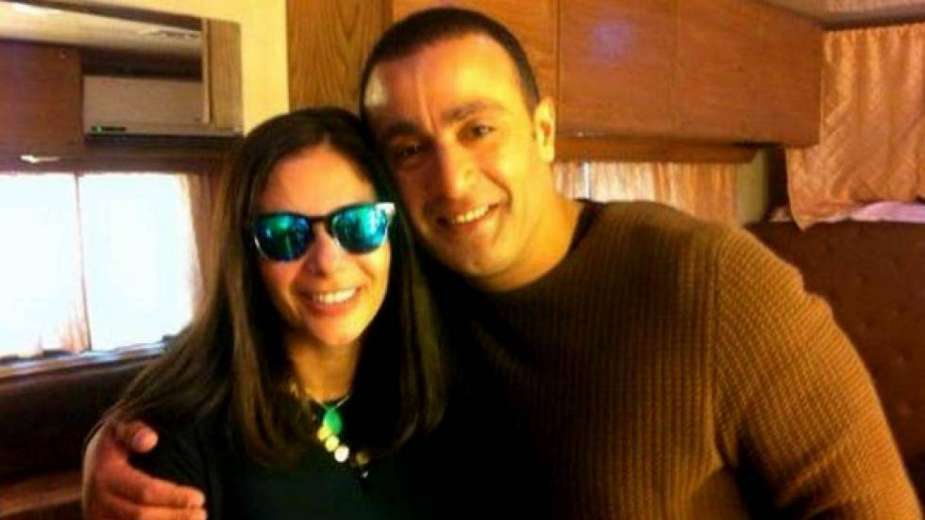 Mona Zaki and Ahmed El Sakka[/caption]
Zaki and El Sakka are among the most successful duo in Egypt and the Middle East. They presented several of their successful films, including "Saeedi in the American University", "Days of Sadat" with the late star Ahmed Zaki, "Africano", "Mafia", "On Love and Passion", and "Taymour and Shafika".
They stopped cooperating together for 10 years until they began once again in 2016's film "30 Years Ago".
[caption id="attachment_90434" align="aligncenter" width="499"]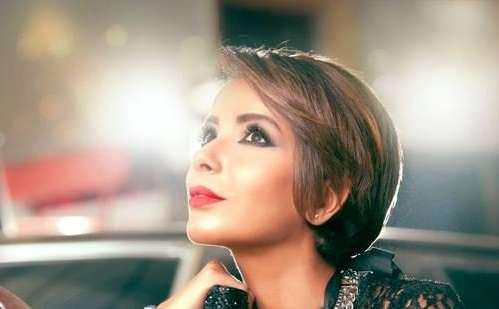 Mona Zaki[/caption]
It is worth mentioning that Zaki was born in Cairo in 1976. She graduated from the Faculty of Mass Communication, Cairo University.
The actress career started by chance at the age of 16, as Egyptian actor-director Mohamed Sobhi was searching for new faces, she applied in the hopes of getting a chance to meet Sobhi.
She was cast by Sobhi and had her first acting role in his play "Bel Araby El Faseeh".
She later co-starred in several popular TV series such as "El A'elah", "Khalti Safiya wel Deir", "Nisf Rabi' El Akhar", "Ahalina", "Ded El Tayyar" and "El Daw' El Sharid".
She also co-starred in several plays, among which were "Le'b Eyal", "Ya Messafer Wahdak", "Afrouto", and "Keda OK".
In 2001, Zaki received an award from Gihan El Sadat, the wife of former president Anwar El Sadat, for portraying her in masterpiece film "Ayam El Sadat" (Days of El Sadat).
A year later, she married prominent Egyptian actor Ahmed Helmy and gave birth to three children Lily, Selim, and Younes.