Egyptian actor, Mohamed Ramadan dropped on Wednesday his new music video "Corona Virus", on his official "YouTube" channel.
It is directed by Mohamed Sami, who filmed the music video in a shooting location in EL-Maryoutiya, Cairo over the course of two days.
https://youtu.be/L3e4UryXDo0
The novel coronavirus was first reported in Wuhan, China, and has infected more than one million people and killed over 234,139 worldwide. It also hit several celebrities and top political figures around the world.
On March 11, the World Health Organization (WHO) declared coronavirus a global pandemic as the new virus has rapidly spread to more than 800,000 people from Asia to the Middle East, Europe, and the United States.
Transmission of viruses between humans happens when someone comes into contact with an infected person's secretions, such as droplets in a cough.
Coronavirus can also be transmitted by coming into contact with something an infected person has touched and then touching your mouth, nose, or eyes.
It is known that older people appear to be more vulnerable to the effects of the emerging virus.
The virus caused complete paralysis in all activities and events with large gatherings worldwide due to concerns over the spread of the virus.
[caption id="attachment_131051" align="aligncenter" width="600"]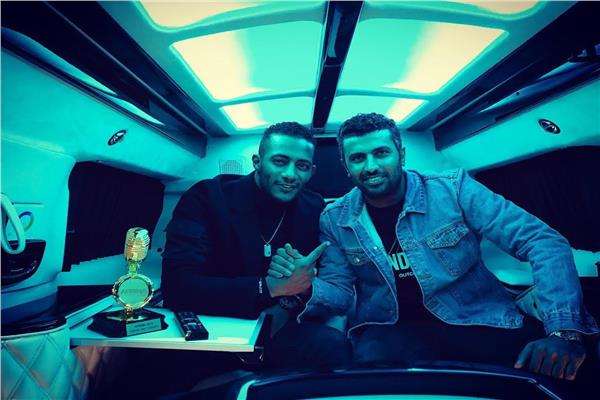 Mohamed Ramadan (L) Mohamed Sami (R)[/caption]
"Coronavirus" marks the collaboration between Sami and Ramadan in the field of music, after presenting together music video "Rayheen Neshar- BUM BUM", which witnessed Sami comeback as a music video director after years of absence.
The music video was released earlier this year and achieved great success, where it earned over 106 million views on YouTube
Also, the pair collaborated in a new TV series entitled "Al Prince" (The Prince), which is one of the most watch TV series during the holy month of Ramadan.
TV series "Al Prince" is the second cooperation between Ramadan and Sami; they cooperated for the first time in the 2016 TV series "Al Ostoura", which achieved great success during premiere time.
TV series "Al Prince" also stars Rogena, Eman El Assy, Nour, Naglaa Badr, Donia Abd Elaziz, Ahmed Zaher, Edward, Abdel Rahman Abu Zahra, Safa Toukhi, and others.
It is written and directed by Mohamed Sami, and produced by Synergy Production Company.
The series revolves around "Al Prince" family, which consists of 6 siblings, including "Radwan Al Prince", who works as a car maintainer in his father's store; he finds himself responsible for his family after the death of his parents, which results in some family problems between him and his siblings.
The actor had participated last Ramadan with TV series "Zelzal" (Earthquake).
[caption id="attachment_82510" align="aligncenter" width="600"]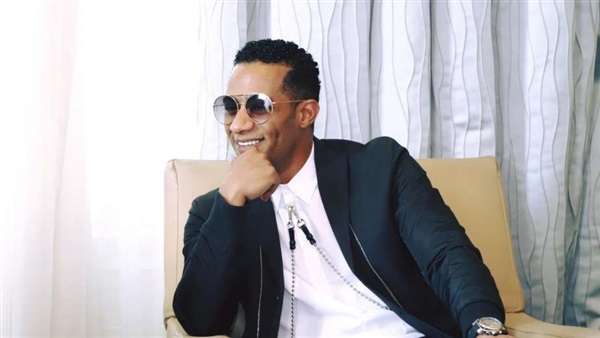 Mohamed Ramadan[/caption]
Mohamed Ramadan upcoming projects
On the other hand, the actor is set to star in Egypt's first-ever 3D horror film "Shabah el Nile" (The Ghost of the Nile).
The film will be directed by Yasir Al-Yasiri, an Iraqi artist and produced by Saif Oraibi, who collaborated together in Action-Thriller film '122', one of the first Arab films made for 4DX.
Moreover, Ramadan is also set to star in Medo El Adl's movie "batal ady" (ordinary hero) co-starring Ruby.
[caption id="attachment_111132" align="aligncenter" width="620"]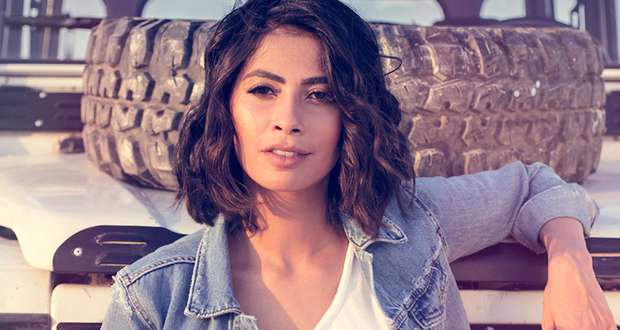 Ruby[/caption]
It is worth mentioning that Ramadan, born on May 23, 1988, began acting while at school. He received the award for greatest nationwide talent three times consecutively – an unprecedented achievement.
He started his career with small roles in TV series like "The Cindrella" until he had his big break in Yousry Nasrallah's "Ehky Ya Sharazad" (Tell me، Shahrazad).
The actor then went on to star in blockbusters produced by the famous Egyptian producers Mohamed and Ahmed El Sobky, which made him one of the most valuable actors in the middle east.
He is perhaps the only Egyptian actor to have been praised by the internationally renowned actor Omar El-Sherif who stated that he had chosen him to perpetuate his acting legacy.
Ramadan won the All Africa Music Awards (AFRIMAs) award in Nigeria. He won the award under the category of "African Fans' Favourite" category on November 24, 2019.
The list is comprised of the 10 Regional Categories and 26 Continental Categories.
Many Egyptian artists were also nominated for other categories such as Amr Diab, Tamer Hosny, Sherine, Hamada Helal, Cairokee band, and others.