Egyptian renowned actor, Mohamed Henedy's new play "Salam Merabaa" is scheduled to make its debut this October, within the activities of Riyadh season, in Saudi Arabia.
The play will be hosted starting October 26 at the Bakr Al Sheddi Theater on the Boulevard, the main venue for the Riyadh Season.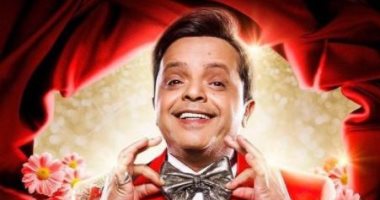 Henedy announced Monday the news on social media along with the photos of the play's posters.
The play also stars Ayten Amer, Mohamed Tharwat, Eman El-Sayed, and others.
Henedy is busy shooting his new film " Al Gawahergy" starring Mona Zaki and Asser Yassin.
The film reunites the stars after 23 years from the 1998 film "Saidi at the American University".
Islam Khairi directed the film from a script by Omar Taher.
Henedy recently starred in the film "Al Ens W El Nems".
It also stars Menna Shalaby, Amr Abdel Gelil, Sabrien, Bayoumi Fouad, Mahmoud Hafez, Arfa Abdel Rassoul, Sherif Desoky, and others.
"Al Ens w el Nems" will also feature many guest appearances including Chico. It is written by Kareem Hassan Beshir and directed by Sherif Arafa.
The film witnesses the first collaboration between Shalaby and Henedy. It also marks the second collaboration between the actor and Arafa. They worked together for the first time in the 2004 film "Fool el Seen el Azeem".
The plot revolves around a poor government employee (Henedy) who suffers many misfortunes due to the profession of his father (Desouky), which is revealed during the first scenes of the film.