Egyptian actor Karim Abdel Aziz has shared an update about his new TV series for the Ramadan 2023 drama marathon.
Abdel Aziz is collaborating with screenwriter Abdel Rahim Kamal and director Peter Mimi on a historical project that takes place in the 11th century.
"I am very happy to be in a work written by Abdel Rahim Kamal because I love him very much and is an important writer," Abdel Aziz said in a statement on Tuesday.
He continued, "I will play Hassan Al-Sabbah, the founder of the Hashashin, which is a very difficult character and an important work that requires great preparation,".
Abdel Aziz and Mimi collaborated last Ramadan in the third season of the acclaimed TV series "El Ekhteyar" (The Choice).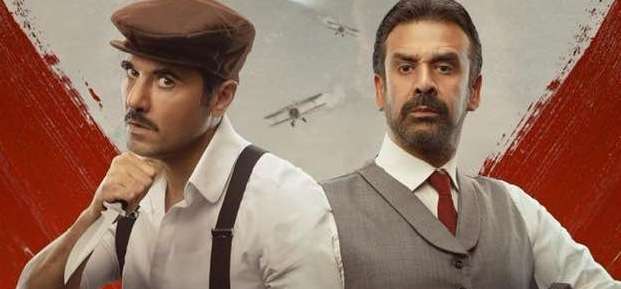 Abdel Aziz will next be seen in the highly-anticipated film "Kira & El Gin".
The film features a star-studded cast also includes Ahmed Ezz, Hend Sabry, Sayed Ragab, Asma Abul Yazeid, Ahmed Malek, Huda El Mufti, Aly Kassem, and others.
Abdel Aziz portrays a doctor called Ahmed Abdel Hay, who goes by the nickname Ahmed Kira, a real person who was present during the occupation.
During the events, he meets with Abdel Qader Shehata Al-Gin (Ezz) and they become close friends and decide to team up against the British occupation.
The film is written by Ahmed Mourad, directed by Marwan Hamed, and produced by the Synergy Production company.
It is based on 2014's Egyptian historical fiction novel "1919" by Mourad.
The film is a thought-provoking, fast-paced, information-packed historical fiction set to the actual events of a significant era in Egypt's history.
It recounts the life of Egyptians during the British occupation of Egypt from 1919 to 1924 and follows their resistance against the occupation.
The film also depicted the role of the Egyptian uprising through the lives of perse characters that include famous and obscure historical figures as well as fictional characters.
"Kira & El Gin" will hit the theaters on June 30.