On Friday, the first group of 1100 Egyptian pilgrims for the upcoming Hajj arrived in Saudi Arabia to perform the annual Islamic pilgrimage to Mecca.
The first group includes pilgrims from the governorates of Gharbia, Dakahlia, and Qalyubia.
The air bridge between Egypt and Saudi Arabia will continue over the coming days to transport the rest of the pilgrims to Medina where they visit the Prophet before sending them to Mecca to perform the rituals of Umrah and prepare for the Hajj.
The Egyptian Hajj mission raised the levels of readiness at Prince Muhammad bin Abdulaziz Airport in Medina to quickly complete the procedures of the arriving pilgrims and provide all aspects of care for them, so that they can perform the rituals with ease.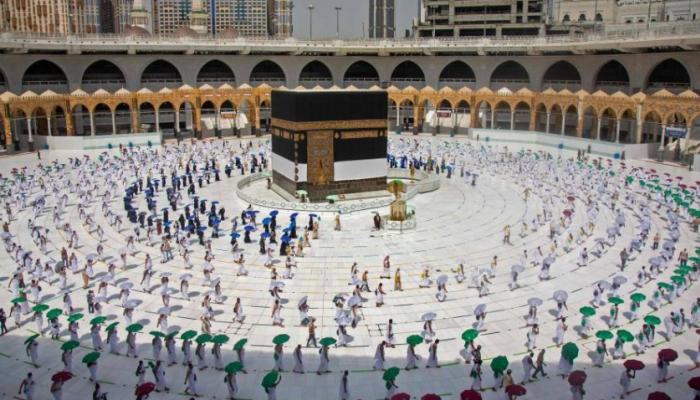 EgyptAir operates 8 flights to transport 1900 pilgrims to Saudi Arabia with 6 flights to Medina and two flights to Jeddah,  including a flight to transport Bamako pilgrims.
The Kingdom previously announced that it will allow 1 million people to join the Hajj pilgrimage this year.
The Ministry of Hajj and Umrah stated that pilgrims to Mecca must be under age 65 and fully vaccinated against the coronavirus.
Moreover, the ministry added that participants from abroad will be allowed this year but must introduce a recent negative PCR test, affirming that health precautions will be observed.