The release date for Egyptian actors Amr Abdul Gelil and Mostafa Khater's new film "Muraba Bermuda" has been revealed.
The film is set to be theatrically released on December 22.
"Muraba Bermuda" also stars Rogena, Hana Shiha, Dina, Mohamed Elamrosy, Mohamed Gomaa, and others.
The film is written by Hisham Hilal and directed by Tarek Refaat.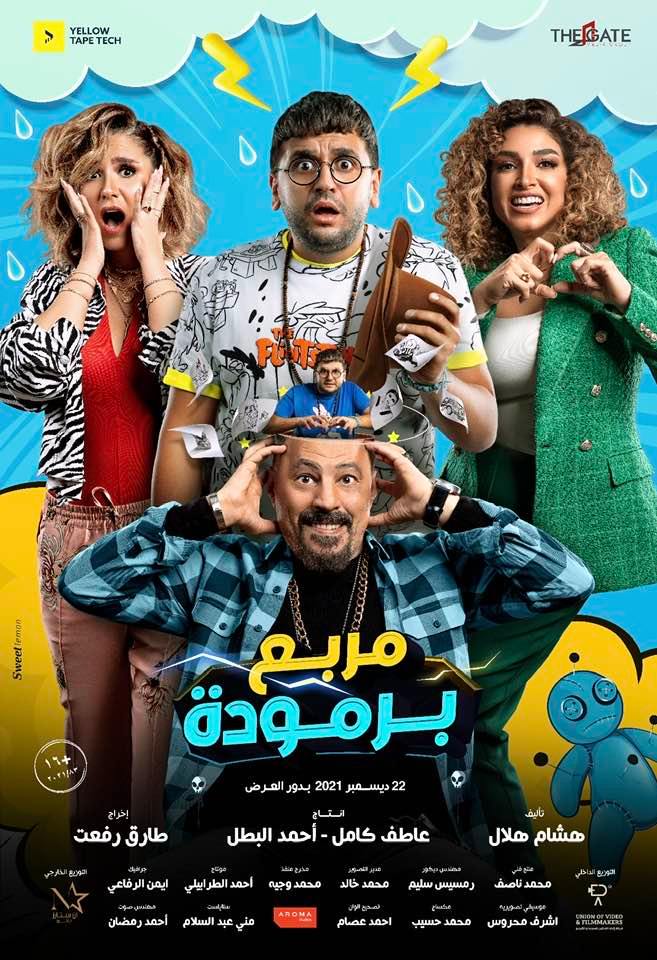 Khater was last seen in the film "El Aref" (The knower), starring Ahmed Ezz.
The film also stars Mahmoud Hemida, Carmen Bsaibes, Rakeen Saad, Ahmed Khaled Saleh, and others.
It is written by Mohamed Sayed Bashir and directed by Ahmed Khaled Mousa.
"El Aref" is considered to be the largest production in Egyptian cinema, and the first Egyptian film to be shot in six countries, which includes Egypt, Italy, Bulgaria, and Malaysia.
The production company used four international stunt coordinator experts to implement dangerous scenes.