The El Gouna Film Festival (GFF) revealed Wednesday its official poster for the 5th edition.
GFF is scheduled to take place from October 14 to 22 at El Gouna Resort-town in Red Sea governorate.
The festival, one of the leading film festivals in the MENA region, renewed its pledge to nurture and support the art of cinema in the Middle East and beyond for the fifth year in a row.
The new edition will follow the same approach that has been adopted in the past four years by the festival team.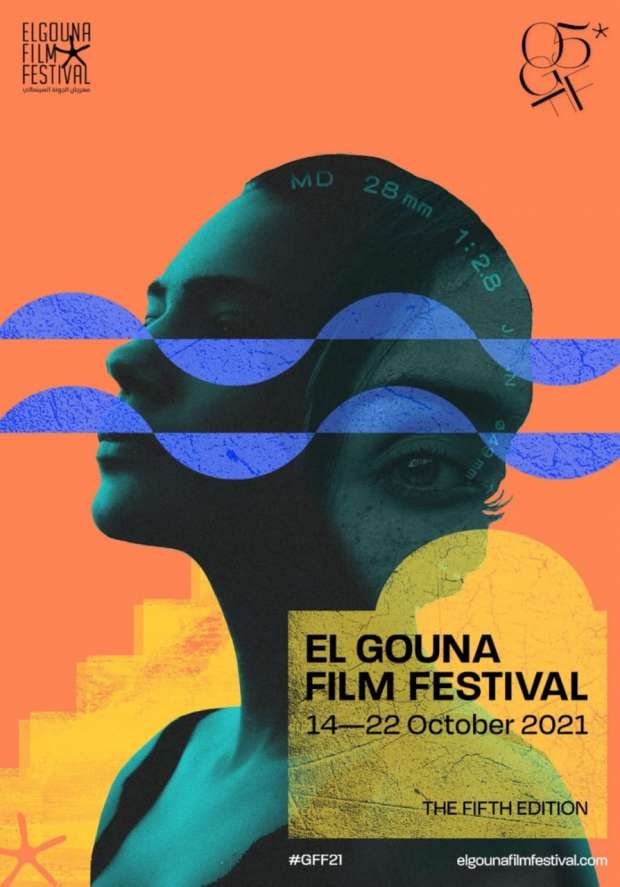 For five years running, GFF has been paving the road to all keen filmmakers, aspiring young talents, and enthusiastic cinephiles that may partake in its culture of nurturing dreams and turning visions into reality.
The festival began as a project of passion for art, culture, and most importantly filmmaking. Each edition has become a personal milestone for filmmakers across the region.
This year, GFF is celebrating its milestone by carrying on with its commitment to foster communication between culture and filmmaking.
The festival is taking inspiration from its surroundings between architecture and nature, and honoring telling human stories with filmmakers from all around the world.
This year's poster is an ode to the topography of El Gouna, and the humanity in every story.