Egyptian tourism investors applauded President Abdel Fattah El Sisi's sincere efforts, and his recent measures to solve problems facing investors in the tourism sector.
In a telegram, Egyptian investors praised the major and pivotal change in dealing with the challenges facing tourism investment, and the quick steps taken by President Sisi, that put Egypt on the right path, and will lead to an unprecedented boom and renaissance in the tourism sector and the influx of tourists.
Tourism investors added that in 2020, the tourism sector will witness prosperity, and an unprecedented number of tourists, especially with the forthcoming opening of the Grand Egyptian Museum (GEM), the largest cultural, tourism and archaeological event in the 21st century.
They also vowed to do their best to place Egypt in a leading position on the world tourism map.
Moreover, the Egyptian investors expressed their full support for all the decisions taken by President Sisi to protect Egyptian national security and to face any external conspiracies against Egypt.
This came during a historic meeting held Saturday, at the invitation of Major General Khaled Fouda, Governor of South Sinai.
The meeting was attended by the prominent businessman Mohamed Abou El-Enein, President of the Arab Investors Union (AIU), Dr. Khaled Al-Anani, Minister of Tourism and Antiquities, Muhammad Manar, Minister of Civil Aviation, Ayman Najm, Vice President of the Central Bank, Ahmed Wasif, President of Tourism Chambers Federation, and Atef Abdel Latif, Chairman of the 'Travelers' Tourism Association.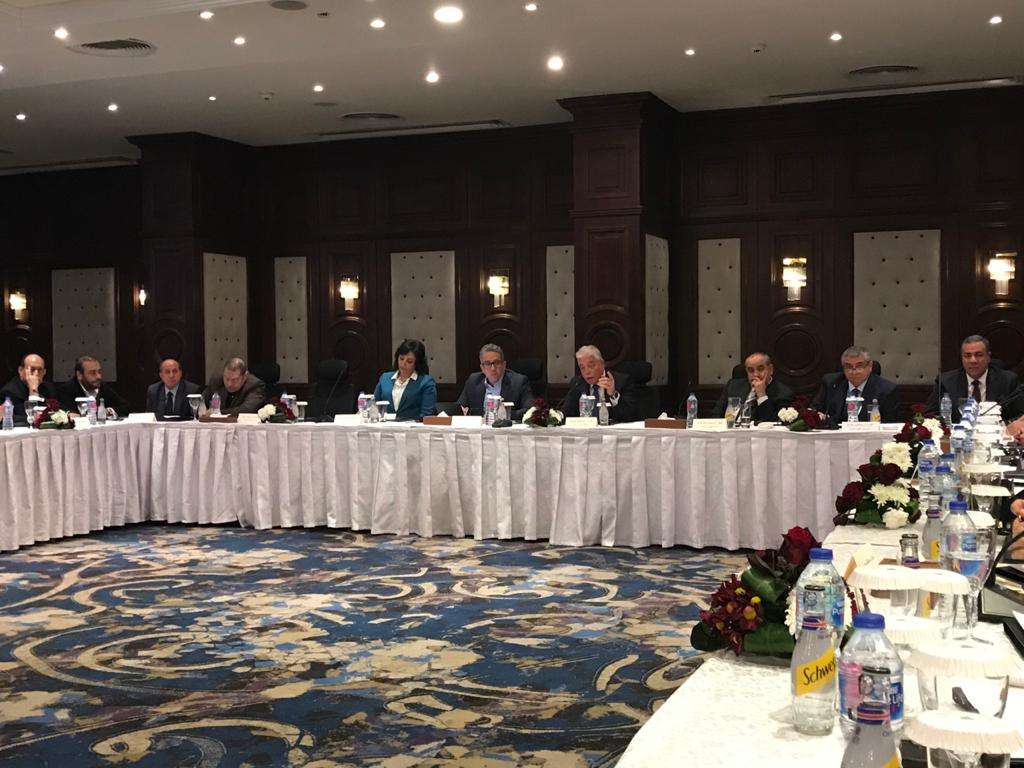 The meeting aims at discussing and solving any challenges and problems facing investors and the tourism sector in South Sinai.
Contributed by Ali Abu Dashish