An Egyptian delegation from the Ministry of Tourism and Antiquities tackled the recovery of smuggled artifacts in Switzerland, Foreign Ministery announced Saturday.
The visit comes in line with Egypt's efforts to recover smuggled antiquities and return them to the homeland in accordance with the ministries of Foreign Affairs and Tourism. The delegation was in Switzerland from 29 May to 2 June.
The technical delegation included the General Supervisor of the Repatriation Antiquities Department Shaaban Abdel-Gawad, and Adham El-Ganzouri, Legal Adviser to the Minister of Tourism and Antiquities for the affairs of the Egyptian Museum.
Moreover, they held a meeting at the expert level with the director of the department concerned with the international transfer of cultural property at the Federal Office of Culture, in light of the agreement signed between the two countries in 2010. The deal indicates the illegal imported antiquities must return to their original homeland.
Meanwhile, the Foreign Ministry stressed that arrangements are underway to return a group of artifacts belonging to the ancient Egyptian civilization.
In the same vein, New York prosecutors seized five Egyptian antiques from the Metropolitan Museum of Art as part of an international trafficking investigation involving the former head of Paris's Louvre Museum.
The Manhattan district attorney's office stated that the Egyptian artifacts included a group of painted linen fragments, noting that they were worth more than $3 million. It added that they dated between 250 and 450 BC, depicting a scene from the Book of Exodus.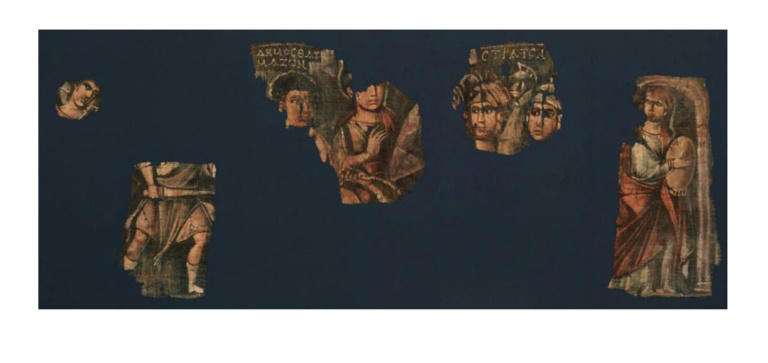 "The pieces were seized pursuant to the warrant," a spokesperson for the district attorney told AFP on Thursday.
He added that they are "related" to the investigation in Paris in which Jean-Luc Martinez, who ran the Louvre from 2013 to 2021, was charged last week with complicity in fraud and "concealing the origin of criminally obtained works by false endorsement."