The Cairo International Book Fair (CIBF) continues its cultural activities after opening its doors to the public on July 1. Here is today's, Monday, program.
From 10 am to 12 pm, a program dedicated to children will kick off under the theme of "Atfalna" (Our Children). It will introduce various activities for children such as a talk about fine arts by Ismail El Nazer, followed by a seminar about cinema and a film screening.
Next, "Timo and Farfor" animated show will be screened. After the show, a storytelling session will start, and it will be followed by a seminar dedicated to children's talents by Wafaa El Hakim.
From 12 pm to 2 pm, there will be a program dedicated to fine arts. It will start with a seminar hosted by renowned artist Dr. Salah Anani, it will be followed by a Khayamiya workshop with artist Mahmoud Asaad, finally, an art critique session with Dr. Tarek Abdel Aziz will conclude the program.
From 2 pm to 4 pm, it will be history and reading time. It will start with a seminar about Selim Hassan's "Mawsoet Misr" and reading for part 5 of the iconic encyclopedia hosted by Dr. Hassan Selim. After that, two sessions about Osama El Faramawy's "Mozakirat Ibles" and "Barbikia" by Salah Maa'ti, and Aateyat Abou El Enein will be streamed. The session will be hosted by Mohamed Ali Salama.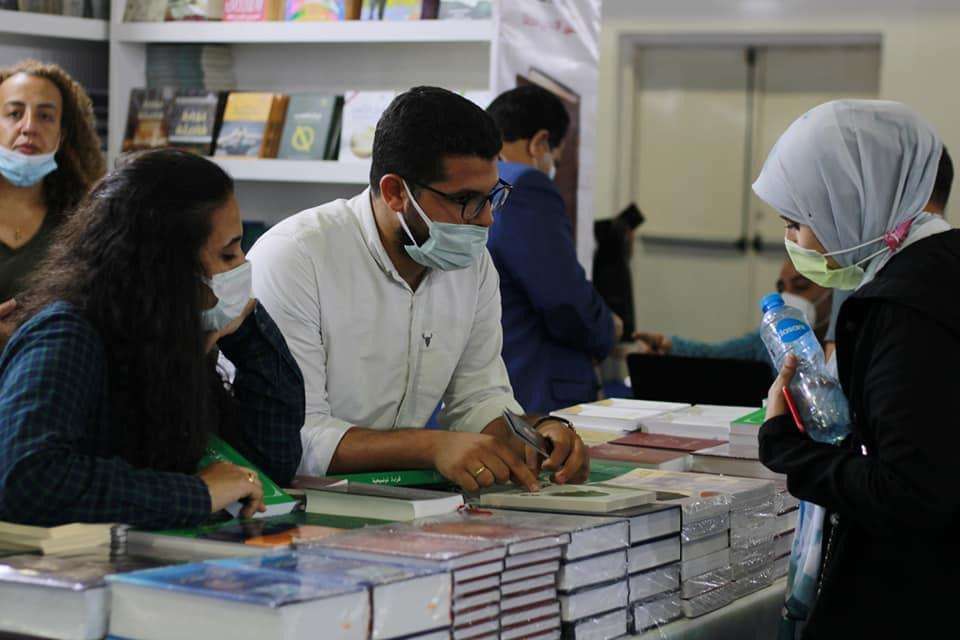 From 4 pm to 6 pm, there will be a talk about culture and philosophy. It will start with a seminar about Dr. Kamal Bishr by Dr. Abdel Hamid Madkour, and Khaled Mostafa.
It will be followed by book seminars for "Akhalkeyat El Eelm Wi El Technologia" by Dr. Bahaa Darwish, and a "Booktubers" session with Tarek Ezz.
From 6 pm to 8 pm, it will be poetry time, the poetry activities for the fifth day will see the participation of several shining names such as Fatima Naoot, Mohamed El Kafrawy, and Ibrahim Daoud.
From 8 pm to 10 pm, there will be an interview with Saudi author Hani Naqshabandi, followed by a tribute to Saadi Youssef.
At 10 pm, the final activity of the day will kick-off. It will consist of a stage performance entitled "Aasal Wi Tahina" by Nasser Abdel Moniem.