The Cairo International Book Fair (CIBF) continues its cultural activities after opening its doors to the public on Thursday. Here is tomorrow's, Friday, program.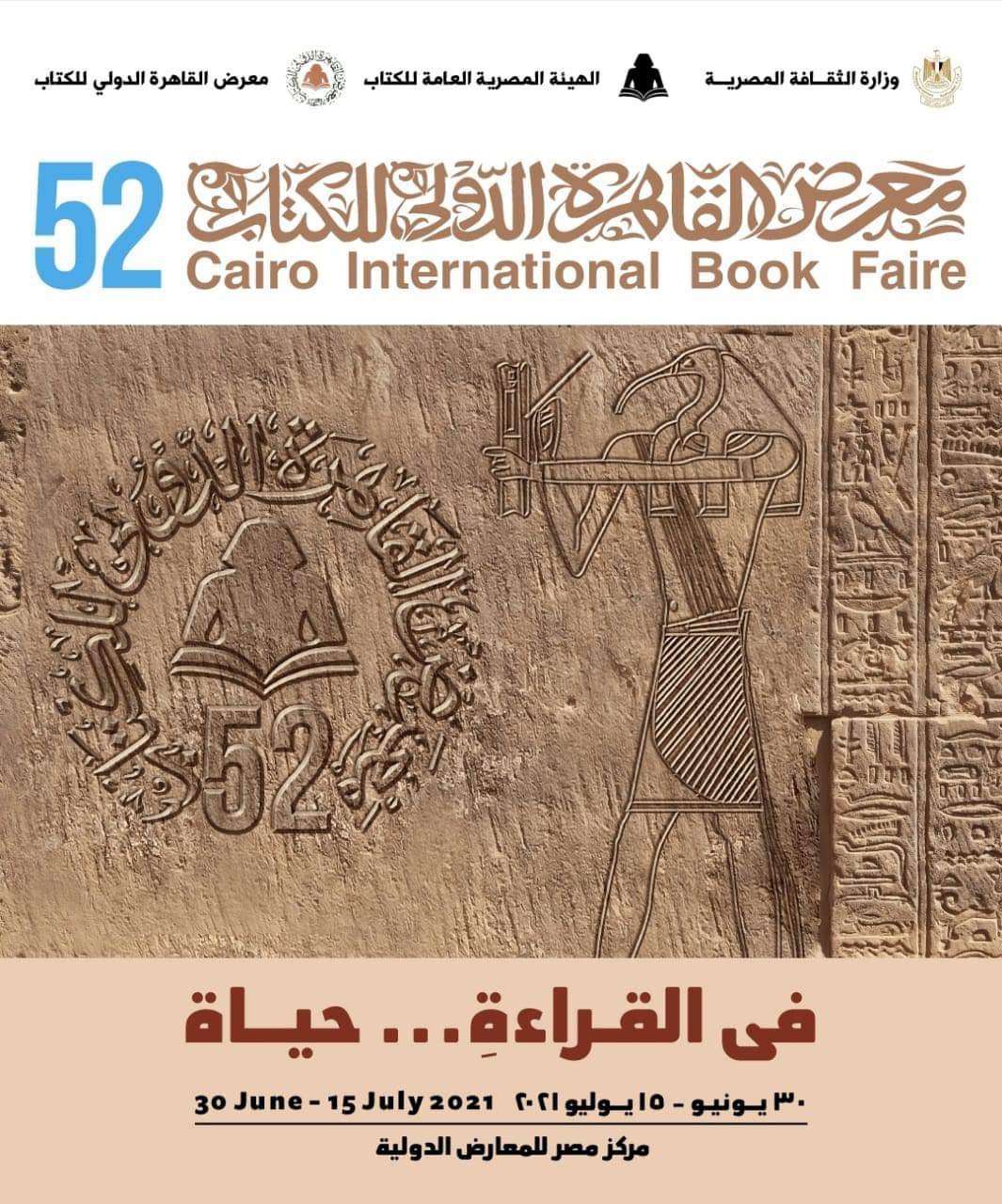 Regarding the second CIBF day's program is as the following:
From 10 am to 12 pm is "Atfalna" (Our Children) program that carries various activities for children such as a talk about the environment with Higra El Sawy, followed by a workshop about drawings and cinema.
Next is a screening for the animated show "Timo and Farfor." The upcoming episode will be dedicated to folk songs. Next is a seminar about stories and writers, finally is a seminar dedicated to children's talents with Wafaa El Hakim.
From 12 pm to 2 pm is a program dedicated to fine arts. It starts with a seminar hosted by renowned artist Dr. Salah Anani, followed by a Decoupage workshop with artist Marwa Masoud, finally is an art critique session with Dr. Tarek Abdel Aziz.
From 2 pm to 4 pm is history and reading time. It starts with a seminar about Selim Hassan's "Mawsoet Misr" and reading for part 1 and 2 from the iconic encyclopedia hosted by Dr. Hassan Selim, followed by two sessions about Mohamed El Bormy's "Qesas Lel Mohibeen, Wal Awghad, Wa Qotaa' El Toroq," and "Walimet El Faraena" by Mohamed Ragab Abbas.
From 4 pm to 6 pm is a talk about culture and philosophy. It starts with a seminar about Mohamed Reda by Ahmed Mohamed Reda, and Maher Zohdi.
It will be followed by book seminars for "Estee'naf El Dahsha" by Dr. Qasem El Mahbashy and "El Taa'lem Qabl El Gamee'y" with Dr. Naglaa' Fathy.
From 6 pm to 8 pm is poetry time, the poetry activities for the second day will be headlined by iconic poet Gamal El Qasas.
From 8 pm to 10 pm is an interview with Iraqi poet Khazaal El Majidi, followed by a tribute to Abdel Rahman El Abnoudi, and Ali El Hagar.
At 10 pm, the final activity of the day kicks off. It consists of a film screening for "Khalil" by Islam Shamel, and a play entitled "Zahab El Lail."
The play is directed by Said Qabeel, and performed by the Theater House.