Lebanese superstar, Carole Samaha will perform live at the Casino du Liban, in Jounieh, Lebanon, on Saturday, August 13.
She is set to present a number of her famous hits and latest songs.
The evening will also feature a performance by the Lebanese singer Marwan Khoury.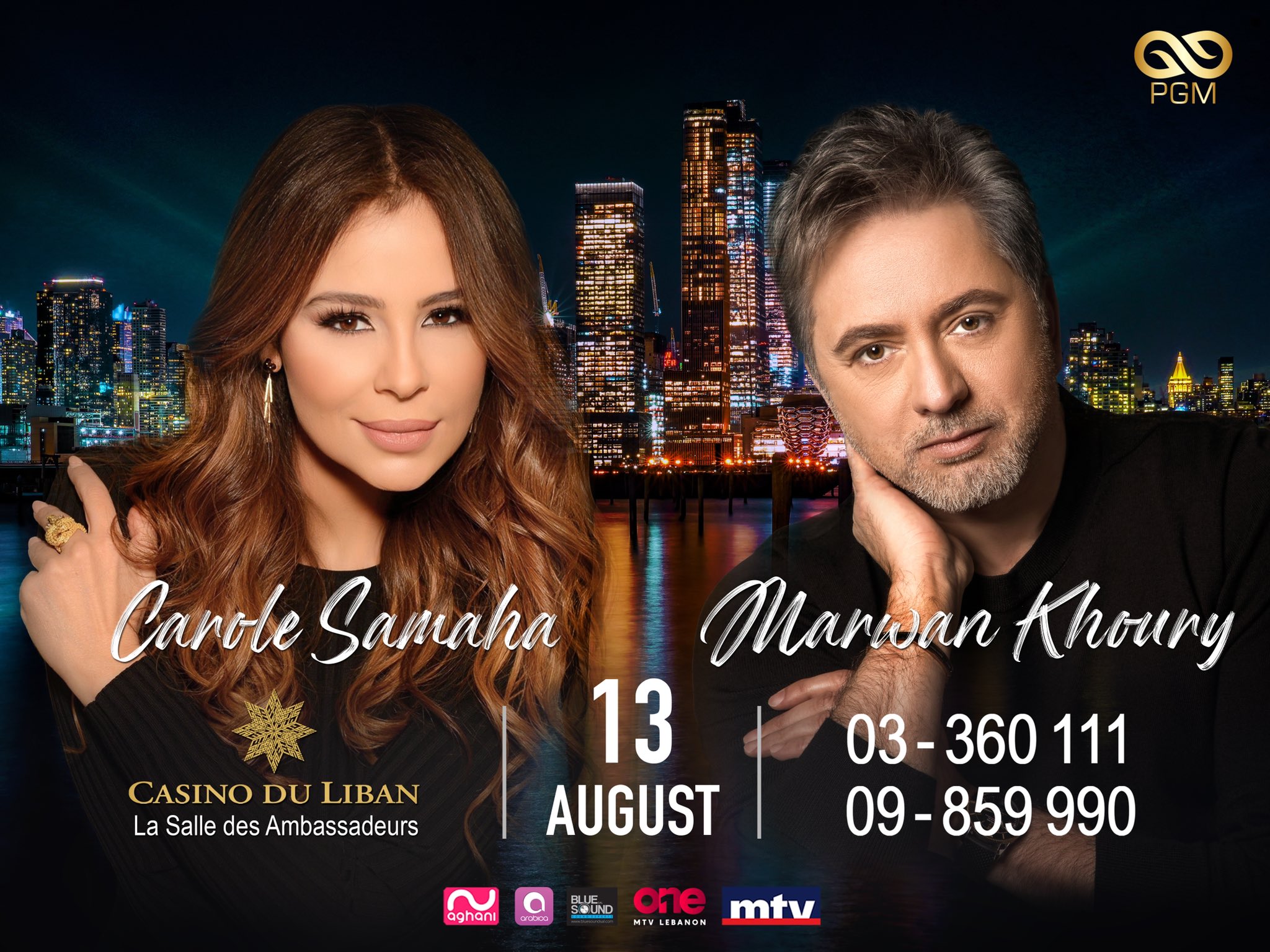 Samaha, born July 25, 1972, has a master's degree in acting and directing, which she earned in 1999 from the Saint Joseph University of Beirut.
She was a classical actress before starting her pop music career and worked extensively with Mansour Rahbani and Marwan Rahbani.
In 2007, Samaha returned to the theater to play Zenobia in the Rahbani musical of the same name. She appeared in the 2008 film "Bahr al nojoum" alongside other Lebanese superstars.
Samaha portrayed Lebanses iconic singer-actress Sabah in the 2011 biographical series "Al Shahroura".
In 2013, she served as a judge on the Arabic version of the British reality television music competition, "The X Factor", where she served as a mentor for bands such as Young Pharoz, Maraya, and Les Bledards Ninja.
Samaha earned multiple Murex d'Or awards and was nominated for best Arabia New Act in the MTV Europe Music Awards 2008.
The singer married Walid Mustafa, an Egyptian divorcee with a daughter from his previous marriage.
The couple tied the knot in a civil ceremony in Limassol, Cyprus following an 18-month love story, on November 1, 2013. They welcomed their first daughter together, a baby girl, Tala, on August 31, 2015.