French fashion brand Lacoste is teaming up with Bruno Mars in his first fashion collaboration.
Two years in the making, Bruno Mars' collection is dubbed "Ricky Regal" after the singer's fashion "alter ego".
The collection will feature about 25 pieces and available for just two weeks from March 5. Lacoste is expecting the collection to sell out at some point during that time frame.
This will be the second time for Lacoste, best known for its polos and association with tennis, to be collaborating with a non-athlete in any way. The first was a 2019 collaboration on tennis clothing with rapper Tyler the Creator.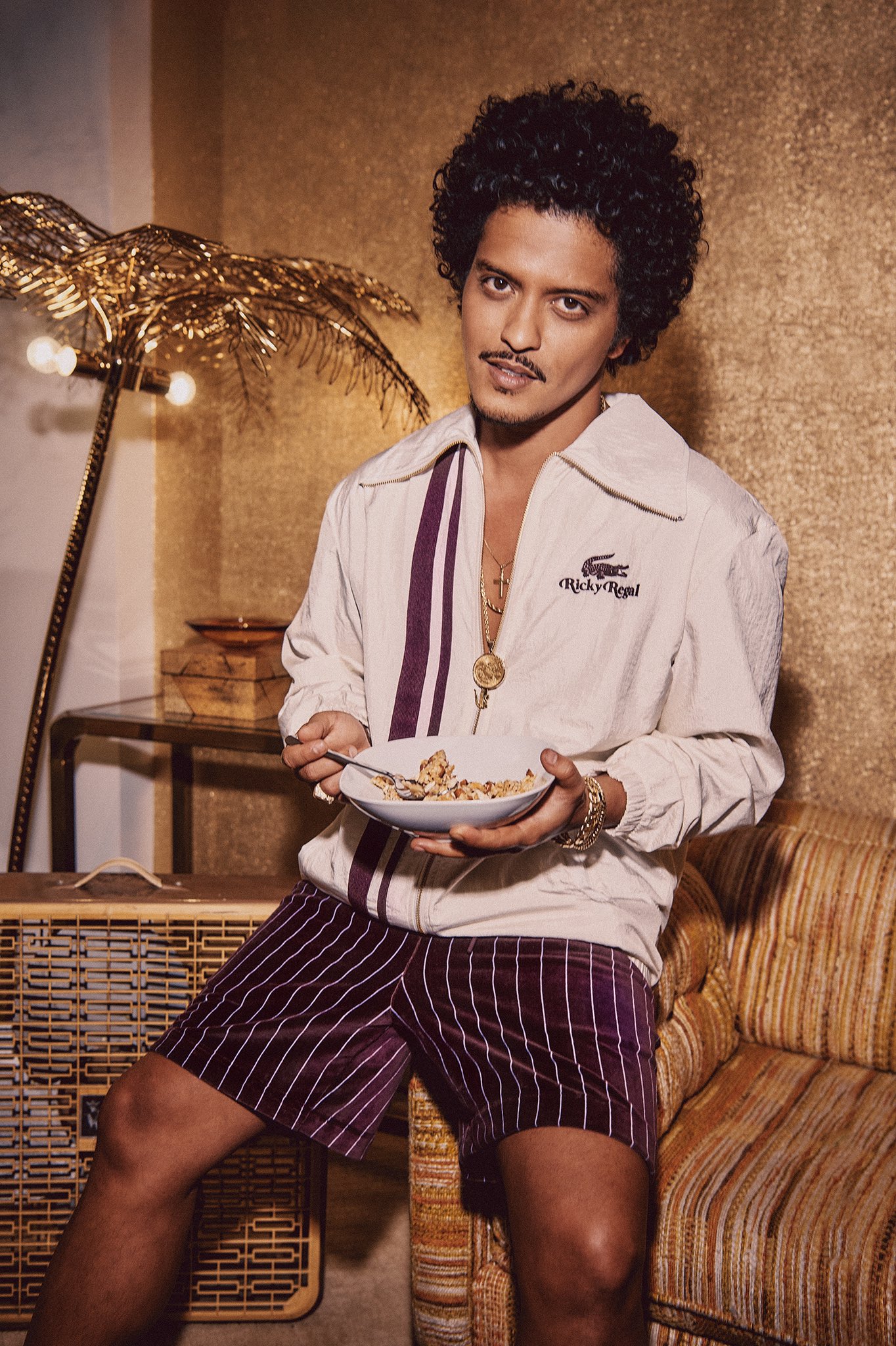 The collaboration began in Los Angeles, following a meeting between Mars and Louise Trotter, Lacoste's creative director.
In a press release, the French brand explained that they gave the singer free rein to his imagination and in return, the American artist pushed all the limits to give life to Ricky Regal, whose style embodies his passion for flamboyant rhythm and his love for the Crocodile.
The Lacoste x Ricky Regal collection is an everyday sports luxury and features a range of ready-to-wear clothing, footwear and accessories for men and women. The sportswear is both casual and dressy and centers around fluid shirts and pop tracksuits, alongside shorts, polo shirts, T-shirts, pants, slides and socks, as well as a pair of aviator sunglasses.
The designs are presented in a colorful and seductive palette of bold colors including, mustard yellow, petrol green, eggplant purple, coral red and tie-dye, combined with 1970s nostalgia, with velvet, silk and cotton fabrics.
The first Lacoste x Ricky Regal collection will launch on March 5 through a global network of 18 exclusive retailers and will be available from March 8 at selected Lacoste boutiques and the brand's website.