Egyptian iconic actress, Sherihan made Tuesday her comeback to the small screen through a TV commercial after 19 years of absence.
In a statement on Tuesday, poet Menna Adli Al-Qai'i, the songwriter of the song of the commercial, shared the behind-the-scenes of the production.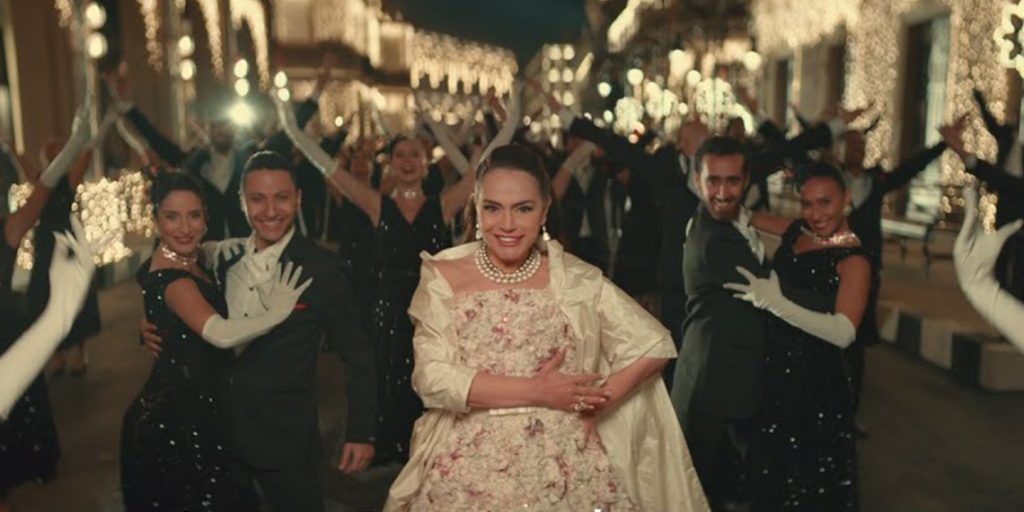 Al-Qai'i stated that she and composer Ehab Abdel Wahed began working on the advertising a month and a half ago.
She noted noting that its director Mohamed Shaker Khudair and the company making the commercial, have been working on its for a long time.
Al-Qai'i added that Khudair told them the idea of the advertising was going to be about the life story of the superstar.
She revealed that after they finished their work and presented it to the company, which they and Sherihan liked, the latter asked to sit with her and Abdel Wahed to understand more about it.
The team behind the iconic star's look also featured Majeuo artist Alaa El Tonsy, stylist Mai Galal, and hairstylist Ahmed Mounir and Islam Zaki.
Moreover, a source revealed that the commercial was filmed in Media Production City in a week, but Sherihan took a month to prepare.
The source added that the commercial featured dancers from Egypt, Europe, and Lebanon.