Tuesday, March 30, marked the 44th death anniversary of Abdel Halim Hafez, who departed from the world in 1977 from liver failure as a complication from Schistosoma manson.
Hafez is still one of the most favorite stars, and his charisma is still remarkable in the hearts of the Egyptians.
There are many opinions and testimonies about his relationship with "Cinderella of Egyptian cinema" Soad Hosny. The matter reached the point of their families threatening to resort to the courts.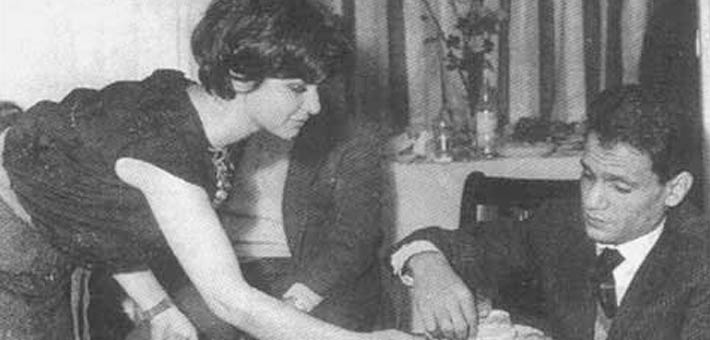 Journalist Mohamed Badi Sarbia reported in "Al Mawed" magazine about the singer's fury upon his return from a European trip due to the circulating reports that claimed that he got married abroad to Hosny.
"All that was claimed about a marriage that took place or will take place between me and Abdel Halim Hafez, is nothing but rumors. Firstly, love is not a shame or a crime, if I love Abdel Halim, there is no reason for me to deny this love," Hosny said in a statement.
The actress noted that she did not think about marriage because art and her future captured all her interests, thoughts, and feelings.
She added that when she wanted to get married, she will get married in Cairo, her homeland, between her family and loved ones.
"It must be public because it is good news that pleases my fans and Abdel Halim fans. It does not make sense for us to marry in secret, because this means that we are doing something illegal, not desirable, or not proud of it." Hosny concluded.