Iconic Lebanese soprano Majida El Roumi will kick off the 35th Jerash Festival in Jerash, Jordan, on September 22.
The festival will run until October 2 under the patronage of His Majesty King Abdullah II in the ancient city of Jerash.
The festivalgoers are required to prove through the "Sanad "application that they had received the coronavirus vaccine.
In a statement on Thursday, the festival's Executive Director Ayman Samawi stated that there will be employees at the gates of the theaters to verify the certificates of vaccinations.
He added that audience attendance will be 50% for each theater.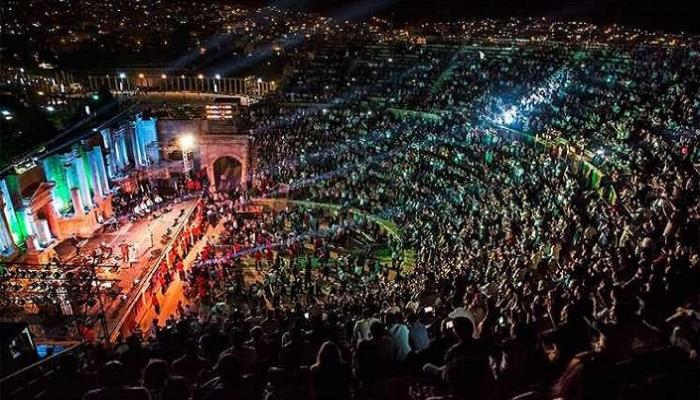 The seating capacity in the festival's Southern Theater will stand at 2,500 only, while the Northern Theater will host 1,500 visitors, and the conference hall of the Royal Cultural Center will host 350 festivalgoers.
Moreover, the main theater, which is located in the center, will be hosting 175 visitors.