Egyptian actor, Youssef El Sherif is set to participate in Ramadan 2021 with TV series "Covid 25".
The series is written by El Sherif's wife, author and screenwriter Engy Alaa, directed by Ahmed Nader Galal, and produced by Synergy production company.
The actor participated last Ramadan with TV series "The End", which faced many rumors, including an accusation of plagiarism.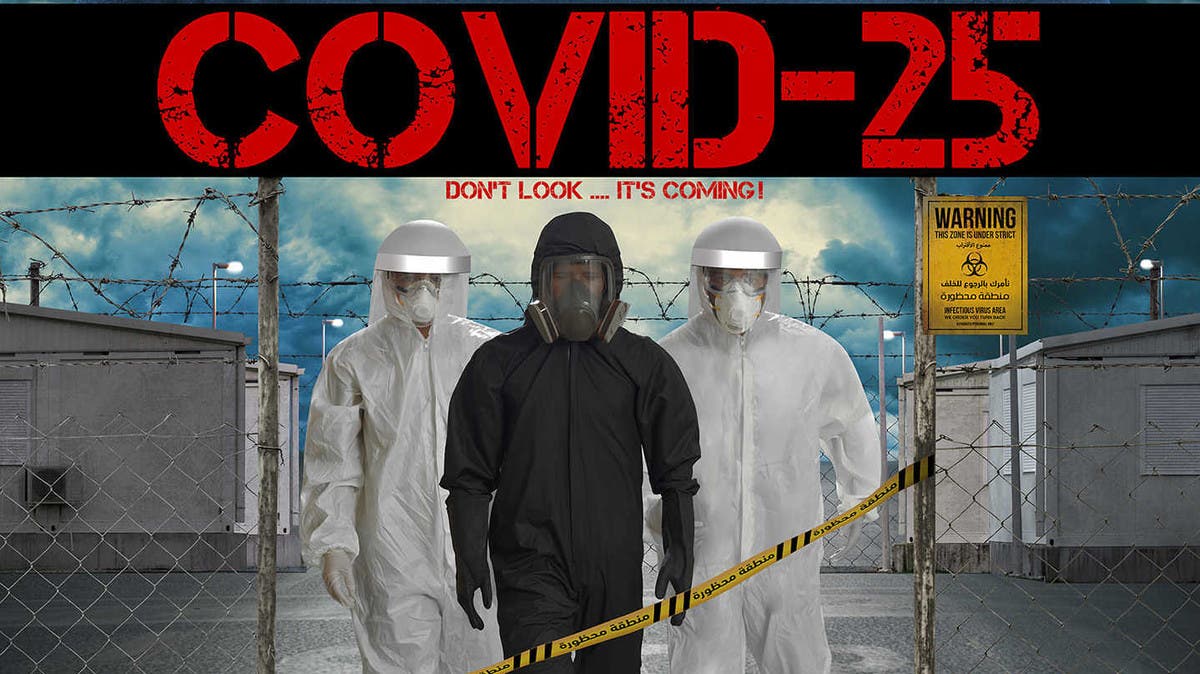 Is TV Series "Covid 25″ Sequel to "The End"?
In a statement, Alaa addressed Thursday the claims of "Covid 25" is a sequel to "The End".
She affirmed that "Covid 25" isn't a sequel to "The End", adding that that the plot was inspired by her imagination.
Alaa noted that she already finished writing twelve episodes.
The series marks the fourth cooperation between El Sherif and Synergy after "Kafr Delhab", "Caesar", and "The End".
It is worth mentioning that Muhammed Esmaeel, known as Youssef El Sherif, is an Egyptian actor and former football player.
He was born in Cairo on December 14, 1978. El Sherif graduated from Ain Shams University with a mechanical engineer degree.
El Sherif also played Karate in international championships in Tunisia and Hungary; he played football and volleyball at Al Ahly SC.
He made his acting debut in the 2004 movie "7playing cards" co-starring Ruby, following which he co-starred in several TV series and movies such as "Fattah Enek", "Ala Naar Hadi'a", "el amel 1001", and "Heya Fawda".
He rose to stardom in 2012 when he co-starred in TV series "Al Moatn Ex".
He soon became known for co-starring in complex TV series such as "Kafr Delhab, "El-Caesar", "Leaabet Eblis", "El Sayyad", "Ism Moaqat", and "Rakam Maghol".