Egyptian actor, Yasser Galal addressed the reports claiming of dropping out of the TV series "Alf Leila We Leila".
In a statement on Thursday, Galal affirmed that he will participate in the Ramadan 2024 drama marathon with the series.
The actor added that he had no plan to apologize from the series and noted his manager released a statement about him dropping out of the series unknowing that he would begin filming the series next month.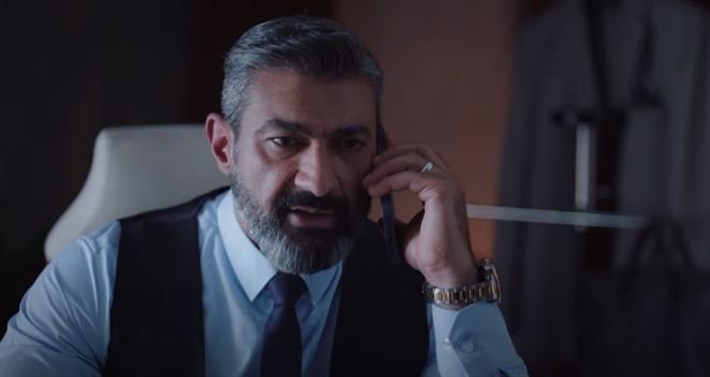 "Alf Leila We Leila" was set to participate in the Ramadan 2023 drama marathon but got postponed for Ramadan 2024 due to the many preparations that the series requires, as well as the long shooting schedule.
The series is a reimagining of the classic tale of Shahryar and Scheherazade.
The cast also includes Mohamed Riyad, Yasmine Rais, Sherry Adel, Nour, and Ahmed Maher.
It features Galal as Shahryar and Rais playing Scheherazade.
The series is scripted by Anwar Abdel-Mugheeth, directed by Islam Khairy, and produced by Media Hub and Aroma.
Principal photography kicks off in the first week of June and will begin with the scenes that contain graphic work.
"Alf Leila We Leila" will be the largest production participating in the Ramadan marathon.
Nonetheless, Galal participated in Ramadan 2023 with the romantic TV series "Elaqah Mashroa".
It also starred Mai Omar, Dalia Moustafa, Mourad Makram, Mimi Gamal, Passant Shawky, and others.
The 15-episode series is scripted by Samah El Hariry and directed by Khaled Merhi.
Galal was born on April 16, 1969, to an artistic family, He is the son of the prominent director Galal Tawfik and the older brother of actor Ramez Galal.
Galal studied at the High Institute of Dramatic Arts in 1990 and belongs to the cinema and TV rising generation that shined at the end of the 90s.
After graduation, he starred in "Rahma wa ameer al-ghaaba" (Rahma and Prince of the forest) and starred in more TV series and theatrical performances, upon finishing his military service.
He is best known for his roles in TV productions such as "Lan aeesh fe gelbab aby", "Al-waad al-hakk", "Nahnu la nazraa'al-shawk", "Awlaad hadret al-naazer" , and "Al-batal".
Other TV credits include"Lams Aktaf","Rahim", "Zel El Raees", "Zahab w Awda", "Saherat Al Janoob", "Dahsha", "El Akhoa El A'daa", "Samara","Nour Maryam", "Mama Fi El-Qism", and "Ytraba Fi Ezo".