In 1940, the Antiquities Authority cleaned the northern, eastern and western areas around the great pyramids of Giza to search for antiquities until the King Khufu's first solar boat was found in 1945, according to Mostafa Waziri, Secretary-General of the Supreme Council of Antiquities.
Waziri added, during a call in with TV anchor Ahmed Mousa on Sada Al-Balad channel, that the boat was 42 meters long and was disassembled into more than a thousand pieces, explaining that the boat was assembled within 10 years.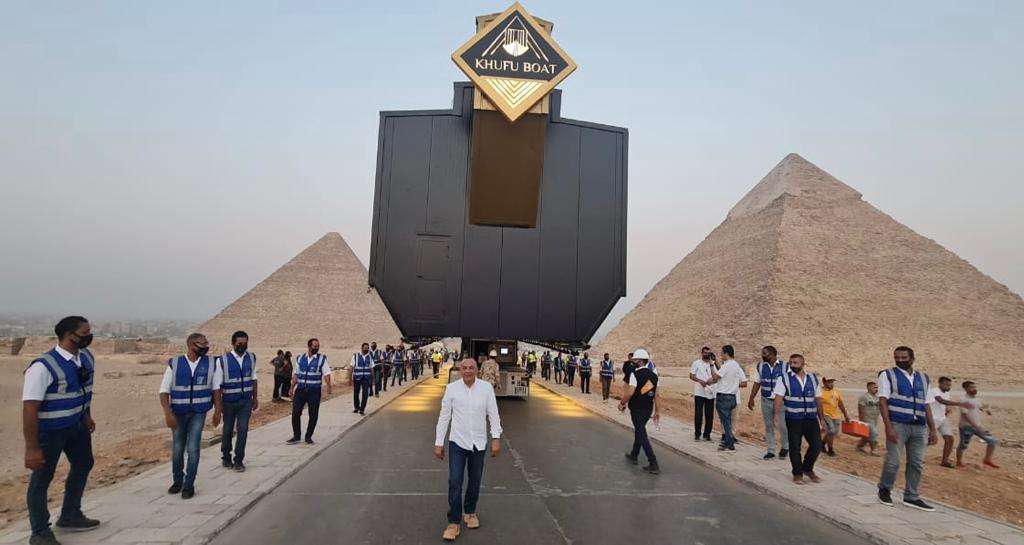 He pointed out that the idea of ​​transferring King Khufu's boat came up in 2019, noting that before this date, there was no suitable place to transport it it to.
He revealed that the late President Gamal Abdel Nasser assigned the Minister of National Guidance to assemble the boat in 1961, adding that "The idea of transferring the ancient ship has been chancing us since 2019."
https://www.youtube.com/watch?v=f6ClWciCHkk
He added that before 2019, there was no suitable place to transport the ship, as it was impossible to dismantle it again in order to transport it, and it was agreed to transport it as a complete piece.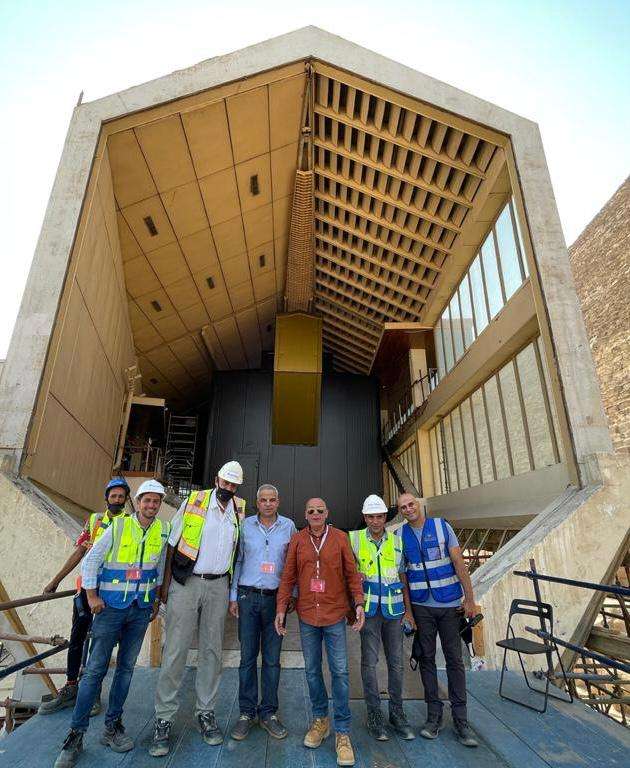 "There is a big difference between the solar boat and the Khufu boat, revealing that the solar boat had a rudder because it was being pulled, while the Khufu boat had 12 oars.
Regarding the details of the transfer of the King Khufu boat, he said that it was necessary to communicate with international companies to maintain stability for the ship.
He added that the weight of the boat that was transferred to the Grand Egyptian Museum (GEM) amounted to 22 tons, and the vehicle that carried the box was moving at a speed of 600m per hour in a 10-hour journey for a distance of 7.5 kilometres and will be displayed outside the museum.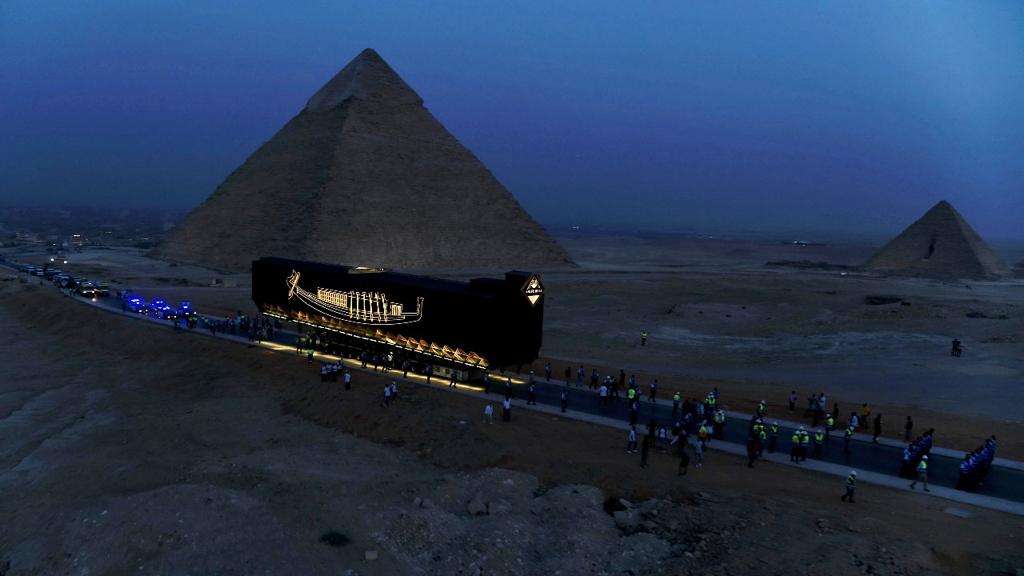 The Secretary-General said that the Khufu boat is the largest artifact in the world with a length of 43 meters, assuring its safe arrival at the GEM. He added that the public will enjoy the Tutankhamun Hall and King Khufu's boat during the official opening of the grand museum.
He pointed out that GEM will be inaugurated by the end of the year, and the kings, and heads of countries will participate in the opening.
Waziri concluded that PM Mostafa Madbouli directed the inauguration of the Rams Avenue this year, stressing the new Capital's museum, which includes 1,500 artifacts, is ready for opening.